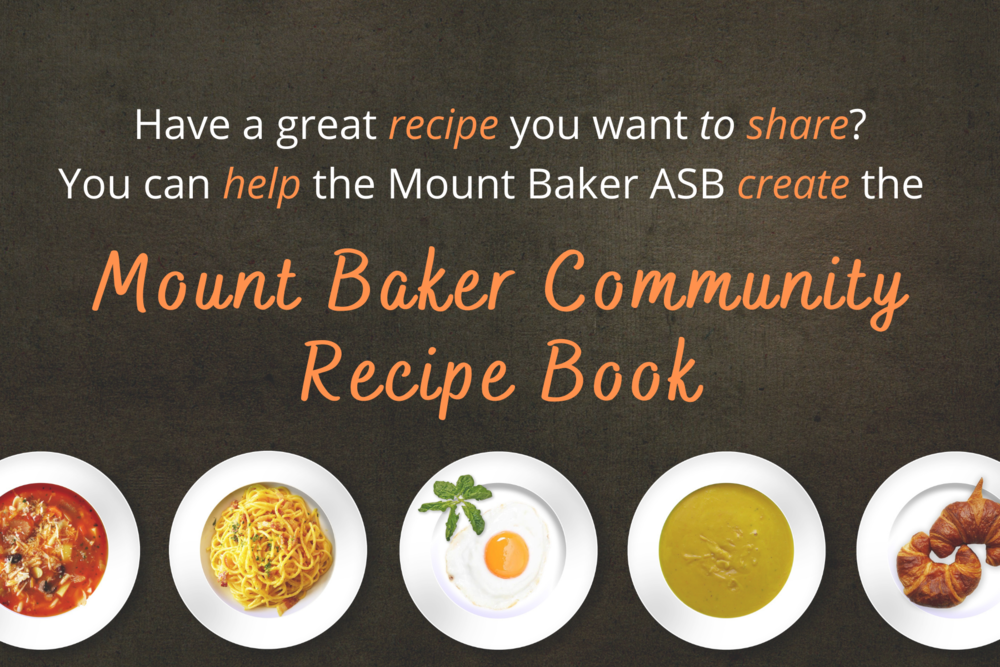 Help Create the Mount Baker Community Recipe Book
MBHS ASB
Thursday, October 15, 2020
The Mount Baker High School ASB is putting together a community recipe book! Please submit your favorite recipe with the link below. Please share this link with others in the community. The recipes submitted will be sold in a published recipe book as a fundraiser for the ASB.
We are also looking for art to include! Feel free to upload a piece of art you created for a chance for it to be included in the published copy!
Please submit your recipes and/or artwork by October 23, 2020 at 5:00 pm.
Submit recipes and artwork at: https://forms.gle/uMEP3YK4ZJuFZ1kcA
Email hsasb@student.mtbaker.wednet.edu if you have any questions!
Sincerely,
MBHS ASB