EDIT MAIN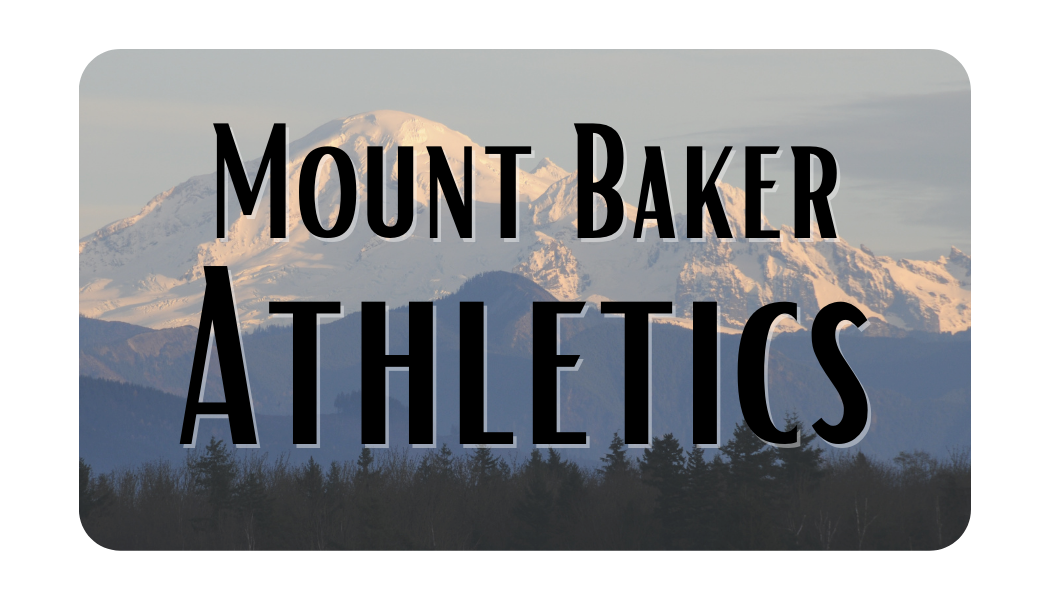 Mask Mandate for Extracurricular Activities | WIAA
Masks are required at any event with 500 or more attendees.
To calculate the 500, schools include fans, event staff, bands, and anyone else who may occupy seating areas.
Coaches, players, officials and other personnel on the field, along with cheer/dance/drill squads on the sidelines are not counted.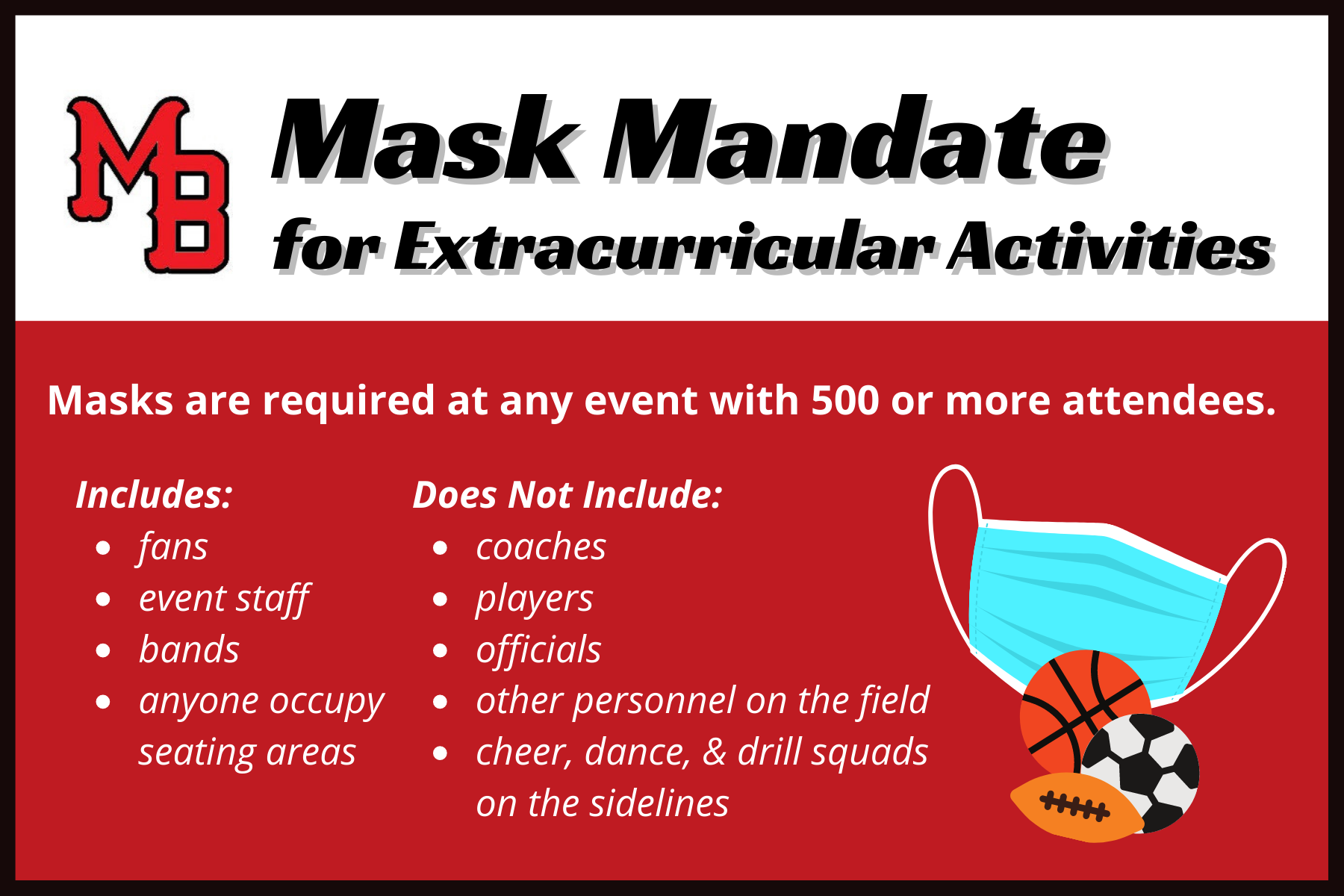 ---
2021-2022 Sports Seasons Admission
The 2021-2022 sports seasons will return to schools charging admission to sporting events; these events include:
Varsity Football, Volleyball, Girls' Soccer (if the home team plays in a football stadium), Basketball, and Wrestling
JV Volleyball, Basketball, and Wrestling
If attending a home event at Mount Baker, you will need to pay cash for entry at this time since our system for accepting checks is not currently up and running.
---
Watch Sporting Events with the NFHS Network
Home events (played in the field house or on the football field) and away events held at participating schools will be streamed by the NFHS Network.
How to register:
Browse for Mount Baker High School - please make sure you register under Mount Baker High School as we will receive a portion of the subscription fee
Click Subscribe
Choose between the Annual Pass or Monthly Pass subscription fees
Create your account
You can watch events Live and/or On-Demand. Only schools that participate in the NFHS Network will have their games streamed (for example, the Volleyball games on Sept. 9th at Ferndale and the Varsity Football game at Wenatchee on Sept. 11th will be streamed).
If you have any questions, please contact Coach Lep or Mickie Perez.
Thank you,
Ron Lepper, Athletic Director
Mount Baker Junior/Senior High School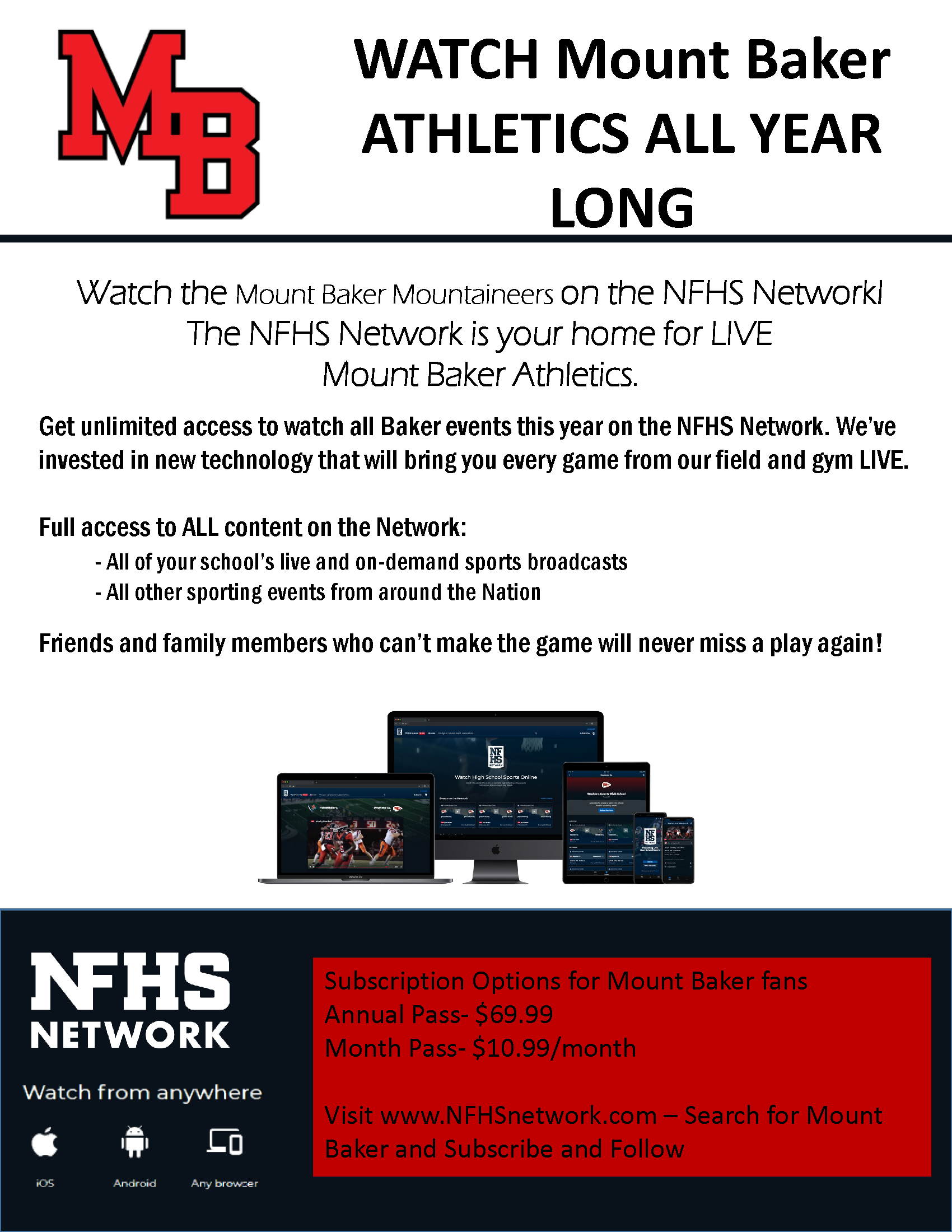 ---
Athletics Schedules & More | Go Baker Athletics
Click the box below to view the schedule for all MBSD Athletics events.

---
Register for Athletics | FINAL FORMS
Click the box below to register for MBSD Athletics, follow the prompts to 1) create your account, 2) create your students, and 3) sign your forms.

NOTICE: All students who come onto campus for sports-related activities must be in compliance with their immunizations per the Washington State Department of Health. If you are unsure about your compliance status, please contact your school's registrar.
We are very excited to announce that the Mount Baker Athletic Department has partnered with Final Forms, an online forms and data management service. Final Forms allows you to complete and sign athletic participation forms for your students. The most exciting news is that Final Forms saves data from season-to-season and year-to-year, meaning that you will never need to enter the same information twice! Final Forms also pre-populates information wherever possible, for each of your students, saving you time.
You may review your data at any time to verify it is current.
You will be required to sign your forms once per year and after any update.
If you require any support during the process, scroll to the page bottom on the Final Forms website and click "User Support."
We are asking that ALL parents of athletes use Final Forms. Thank you for your assistance in streamlining our paperwork processes at Mount Baker.