EDIT MAIN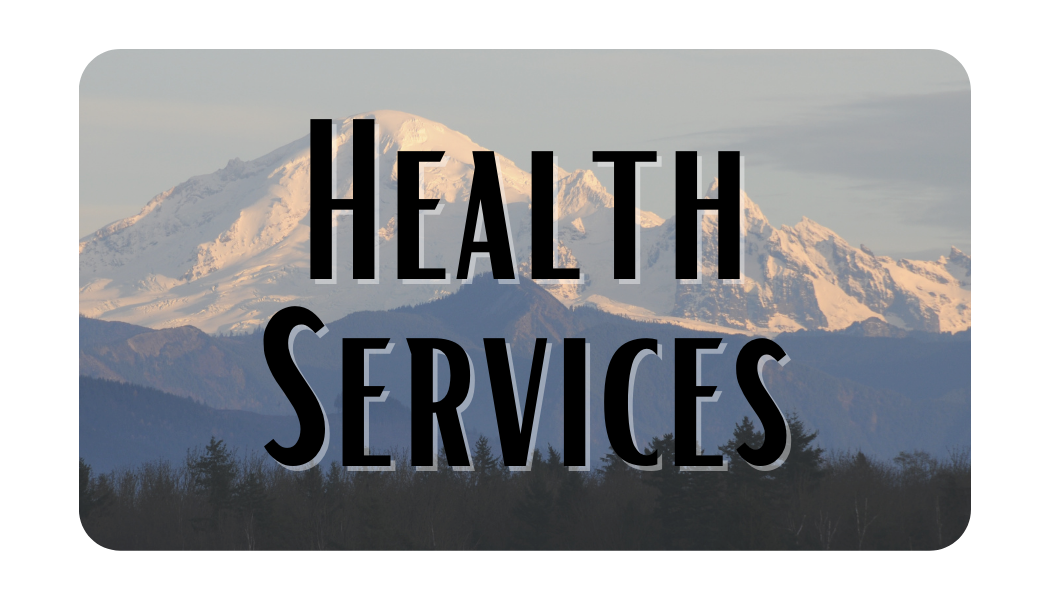 About Health Services
The Mount Baker School District employs a certificated nurse who rotates between district buildings. In the event you need to speak directly with the nurse, contact the school where your child attends, and the secretary will assist you.
Before the first day of school, parents/guardians of children who have life-threatening health conditions must provide the school nurse with a copy of medication or treatment orders, and any necessary medication or equipment. The school nurse and the parent/guardian will develop an Individual Health Plan. A life threatening health condition is one that will put the child in danger of death during the school day or school-sponsored activity if a medication or treatment order and an Individual Health Plan are not in place. This includes children with conditions such as anaphylaxis to bee stings, severe food allergies, diabetes, and other health conditions. If the child participates in school sponsored activities, it is the parents' responsibility to notify the school nurse that the child is beginning the activity. The nurse will review the plan with the coach/adviser prior to the child beginning the activity.
---
Medications
Authorization for Medications at School Form - If your student requires oral medication at school, either over-the-counter or prescription medication, this form must be filled out and signed by both the parent/guardian and health care provider/dentist. For the safety of everyone, all medication must be delivered to school by an adult and needs to be in its original container. This is especially important information to remember if your child should go on an overnight field trip or for other school activities. This form is in compliance with School Board Policy 3416 and 3416P.
Diastat Medical Form & Epinephrine Medial Form - Please fill out and return to your student's school if your student has emergency medication needed at school for diastat or epinephrine.
---
Immunizations
Immunization Forms - Immediately upon registration and when the state immunization requirements indicate, each student's parent/guardian must provide a signed certificate of immunization form documenting full immunization, proof that a schedule of immunization has begun, or a health provider signed certificate of exemption. Students may be exempted for medical, philosophical, or religious reasons. Please contact the nurses for more information.
---
Health Screenings
We provide state mandated annual vision and hearing screenings and referrals for students in the following grades: Kindergarten, 1st, 2nd, 3rd, 5th, and 7th. We also provide screening for new students, for any child showing symptoms of possible loss in auditory or visual acuity, and for Special Programs health assessments. If you have concerns about your student and would like them screened regardless of age, please contact the nurses to schedule a screening.
---
Health News