EDIT MAIN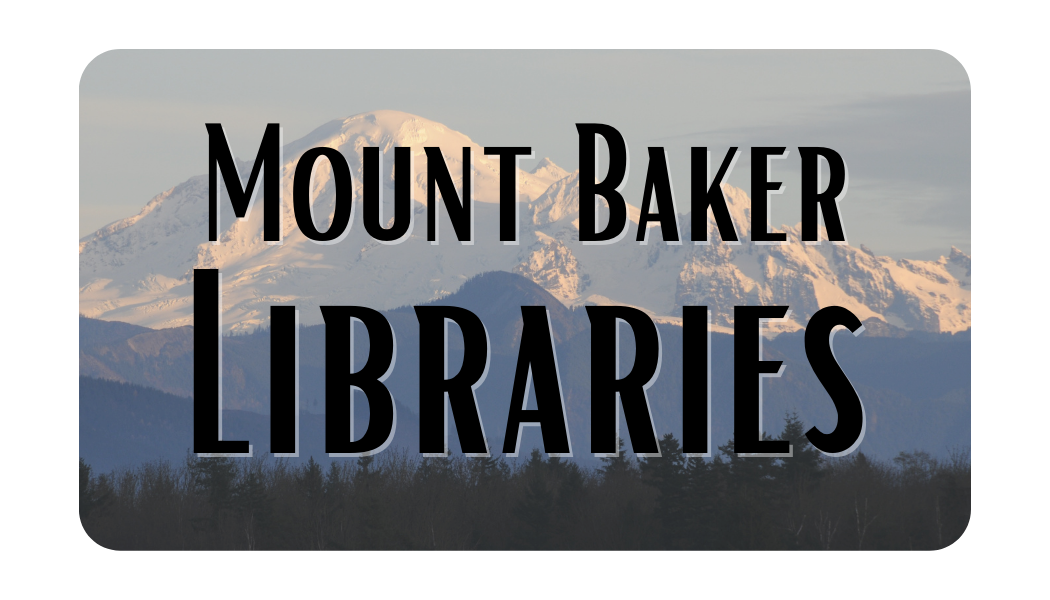 "The more that you read, the more things you will know. The more things that you learn, the more places you'll go."
-Dr. Seuss
---
Author Dan Gemeinhart's Favorite Books!
Ghost, by Peter Reynolds
Walk Two Moons, by Sharon Creech
Harbor Me, by Jacqueline Woodson
Ice Dogs, by Terry Lynn Johnson
Train I Ride, by Paul Mosier
Love that Dog, by Sharon Creech
Amulet (series), by Kazu Kibuishi
Dogman (series), by Dav Pilkey
Hazardous Tales (series), by Nathan Holes
Insignificant Events in the Life of a Cactus, by Dusti Bowling
Esperanza Rising, by Pam Munoz Ryan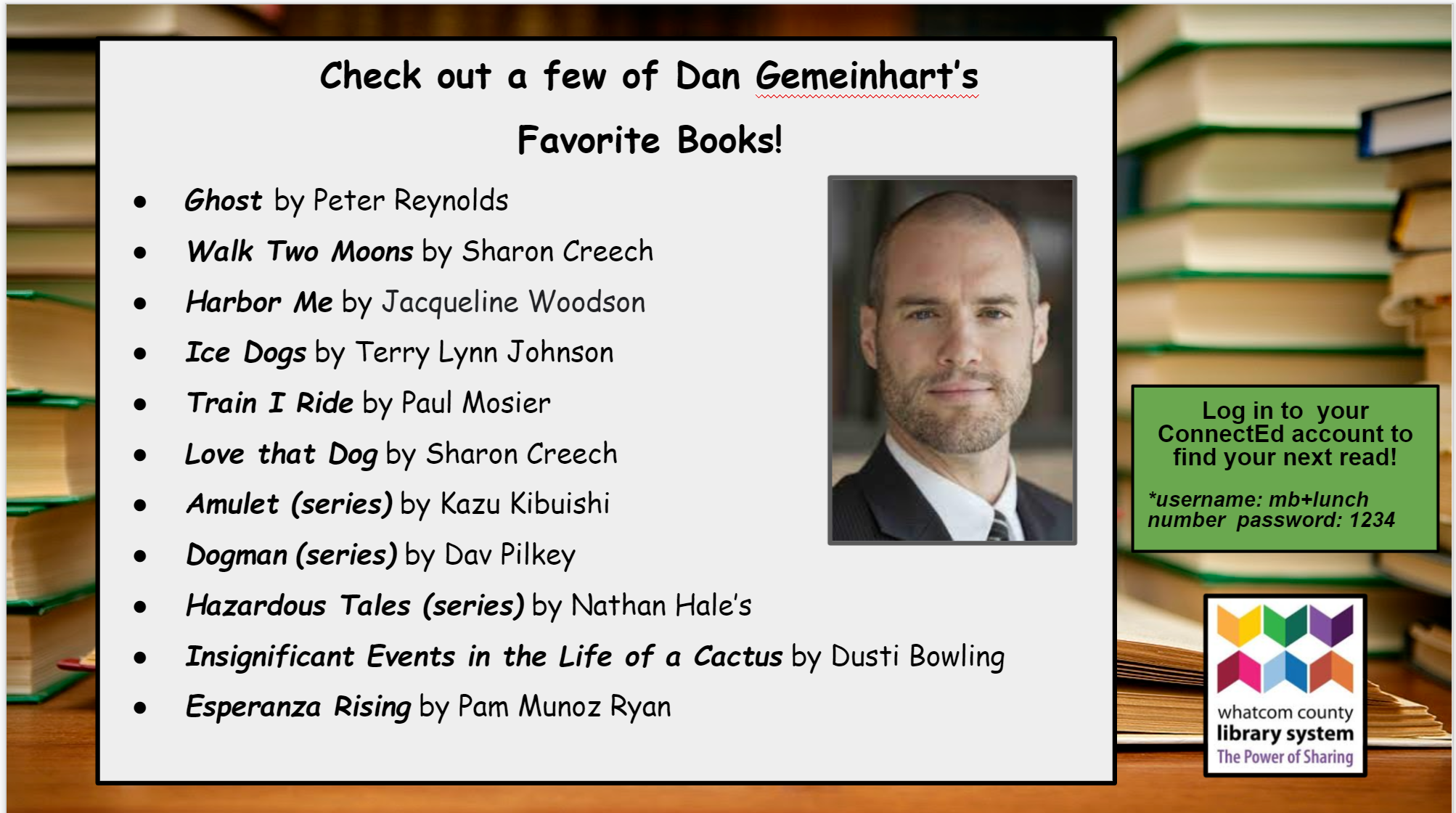 You can purchase books by Dan Gemeinhart at Village Books.

---
WCLS Libraries are now open for browsing!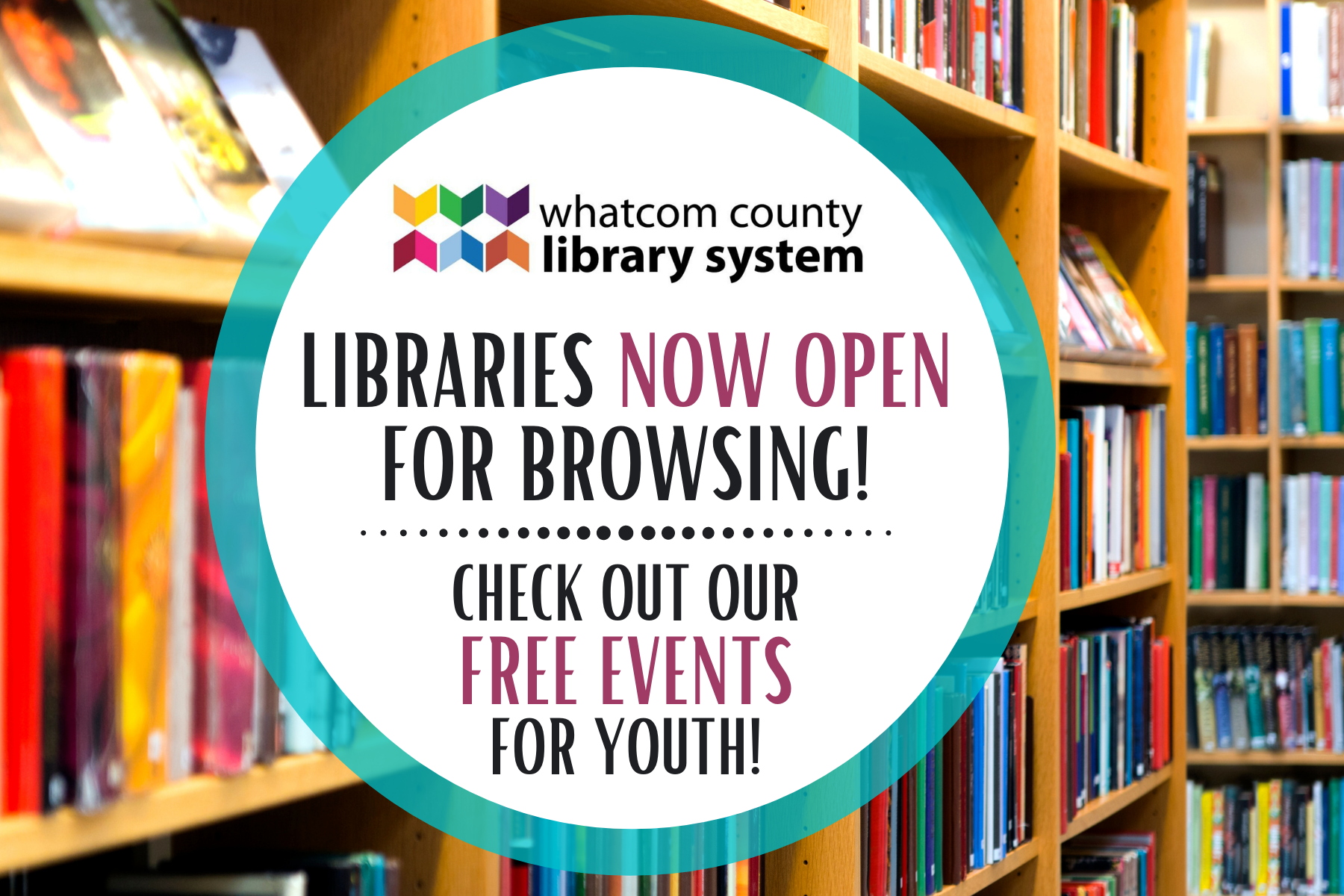 ---
HOW TO SEARCH FOR & PLACE HOLDS ON LIBRARY BOOKS
---
Award Nominated Books 2020-21
---
Common Sense Media
The Common Sense Media website gives thorough information on the content of books, movies, and websites.
The surest way to know the content of what your student is reading is to read or listen along with them. By doing so, you and your student connect and share the plot and messages of the book. You can check their understanding of the content and see how it affects them. When my daughter was reading Twilight, I was concerned about its portrayal of an unhealthy relationship. In my conversations with her, however, I came to see that she recognized the relationship as unhealthy, but also recognized, "Oh, mom, it's only a story." Their maturity in handling questionable content might surprise you. Since reading with them is not always possible, there is a website that gives you a glimpse of questionable content in books, movies, games, websites, and even apps.
Common Sense Media provides helpful information on media for parents and teachers. For example, look up The Hunger Games and you'll see that they recommend the book for 12 and up, but the movie, with its on-screen violence, for 14 and up. Click on the book and first you get a paragraph stating "what parents should know" that details the most disturbing aspects of the book. At the left, the book is rated numerically on:
Educational Value
Positive Messages
Positive Role Models
Violence, Sex, and Language
Consumerism
Drinking, Drugs, and Smoking
Scroll over each of these topics and a more complete list of what to expect is provided, such as specific language or product placement. There is nothing that takes the place of a parent or teacher's judgment, but in a pinch, this website can be a good starting place.