EDIT MAIN
Strengthening Families Program
---
Are you the caregiver of a 10 to 14 year-old?
Join us for a FREE virtual Strengthening Families Program!
Tuesdays, April 20 - June 1, 2021
6:30 pm - 8:30 pm
Register online today!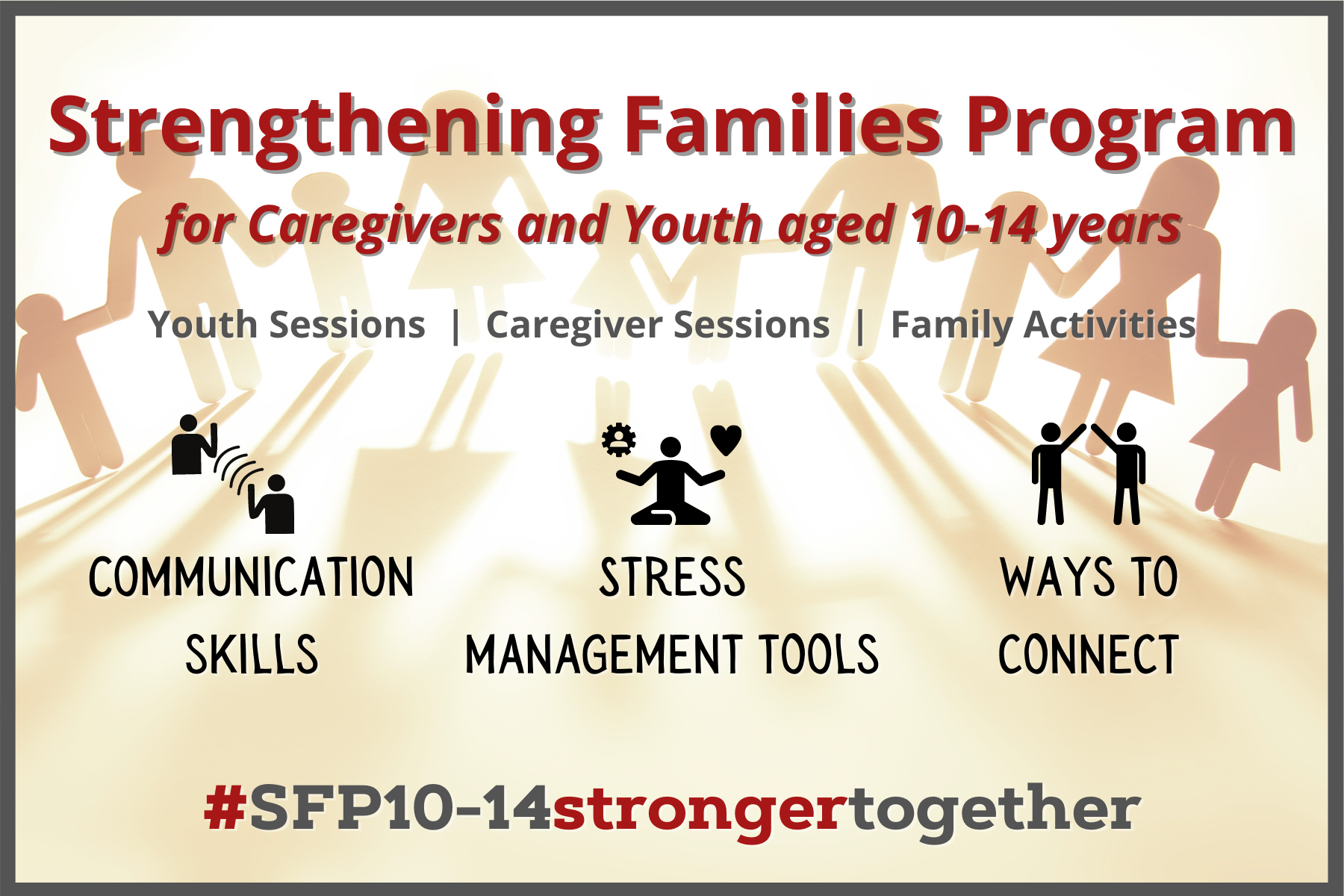 Over seven weeks, families learn communication skills, stress management tools, and ways to connect. Families will meet once a week for 2 hours to connect and learn together. Meetings will be conducted over Zoom with trained facilitators. A phone or computer with a camera is required, however prior experience with Zoom is not. You will receive an email with further information after you complete registration.
Youth sessions:
Caregivers sessions:

Having goals and dreams
Appreciating parents
Dealing with stress
Following rules
Dealing with peer pressure
Peer pressure and good friends
Reaching out to others

Practicing love and limits
Making house rules
Encouraging good behavior
Using consequences
Building bridges
Protecting against substance use
Accessing community resources
Family Activities:
Supporting goals and dreams
Appreciating family members
Understanding family values
Using family meetings building family communication
Reaching goals
---
LEARN MORE:
---
PROGRAM CONTACT:
Kate Foster
Strengthening Families Program Coordinator
Kate.Foster@WSU.edu