PAWSITIVELY BAKER ANIMAL ASSISTED INTERVENTIONS DOG PROGRAM
Troy Wright, MBJH Principal
(360) 617-4502
twright@mtbaker.wednet.edu
Contact Troy Wright if you are interested in being a part of this program, and with any questions about the program, policies, bylaws, etc.
It is the intention of the MBSD to foster positive learning and behaviors by having reliable and safe dogs on school campuses. All handlers must be MBSD employees and are expected to go through the Pet Partners qualification process for being registered as a team. Working with Pet Partners for evaluations keeps the qualification process neutral with an outside party assessing the appropriateness of any potential team.
Handlers must achieve a Pet Partners "Complex" rating to be in the district program. Achieving a complex rating assures that dogs are:
Current on rabies vaccinations;

Evaluated by a veterinarian within two years;

properly groomed and bathed;

Able to be trusted in highly stressful situations; and

Reliable with regard to obedience.
The complex rating also ensures that handlers are versed in how to be professional while working with their dog partner. Requiring a Pet Partners complex rating every two years ensures that our dogs are reliable and safe even as they age.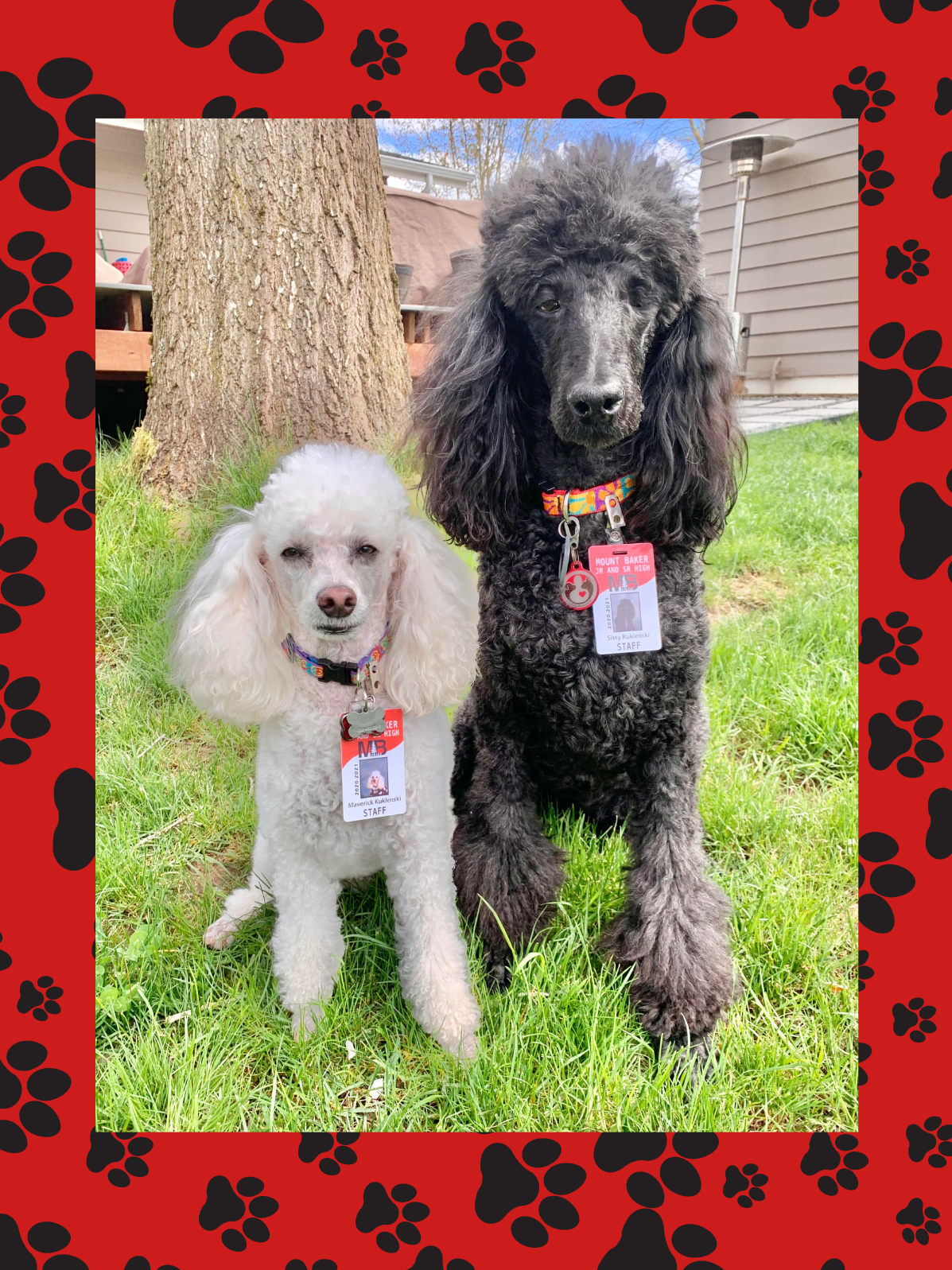 Maverick and Sissy, #therapypups at Mount Baker Junior/Senior High School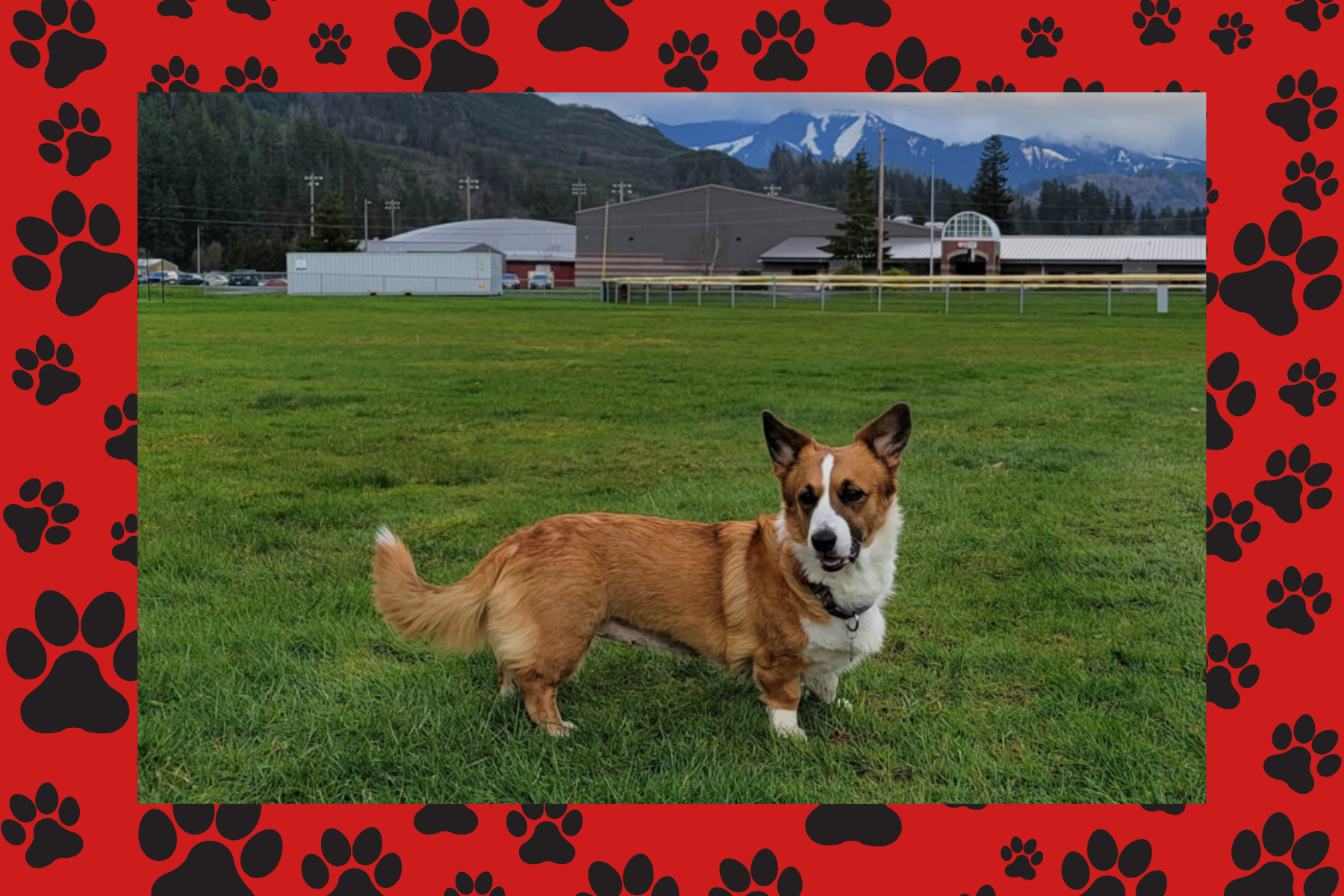 Chappie the #therapypup at Mount Baker Junior/Senior High School
Pam Marmo, a recognized expert in dog training, has teamed with the MBSD. Pam is a professional trainer with her own business and insurance. She also does rescue work with dogs and is familiar with many of the issues related to working with animals in therapy environments. Pam has extensive experience training service and therapy dogs. She is an incredible advocate for therapy animals and is generously donating her time for our district.
Niki Kuklenski, an evaluator for Pet Partners, is a nationally recognized leader and expert in the field of therapy work with nine species. Additionally, Niki has been a handler since 2006 with llamas, a horse, and now two dogs. She also holds credentials for crisis response work.
Nancy Williams, DVM, is a veterinary doctor who is assisting the program by helping at evaluations and donating the veterinary writeup portion of the Pet Partners evaluation process. She also provides consultation on issues that come up or shots that may be needed for dogs. Nancy is getting flea medication at cost for anyone who needs it.
Prospective teams need to communicate to Troy Wright or Niki Kuklenski of their interest to participate in the campus dog program. At that time Troy or Niki will provide this information to them along with a copy of the bylaws and any other information that they may need.
If after receiving this information, there is interest in proceeding, potential handlers should go to ww.petpartners.org and obtain a login and password. Once this is done, access is granted to training materials for potential/future dog teams. Some online sources you may want to check out are: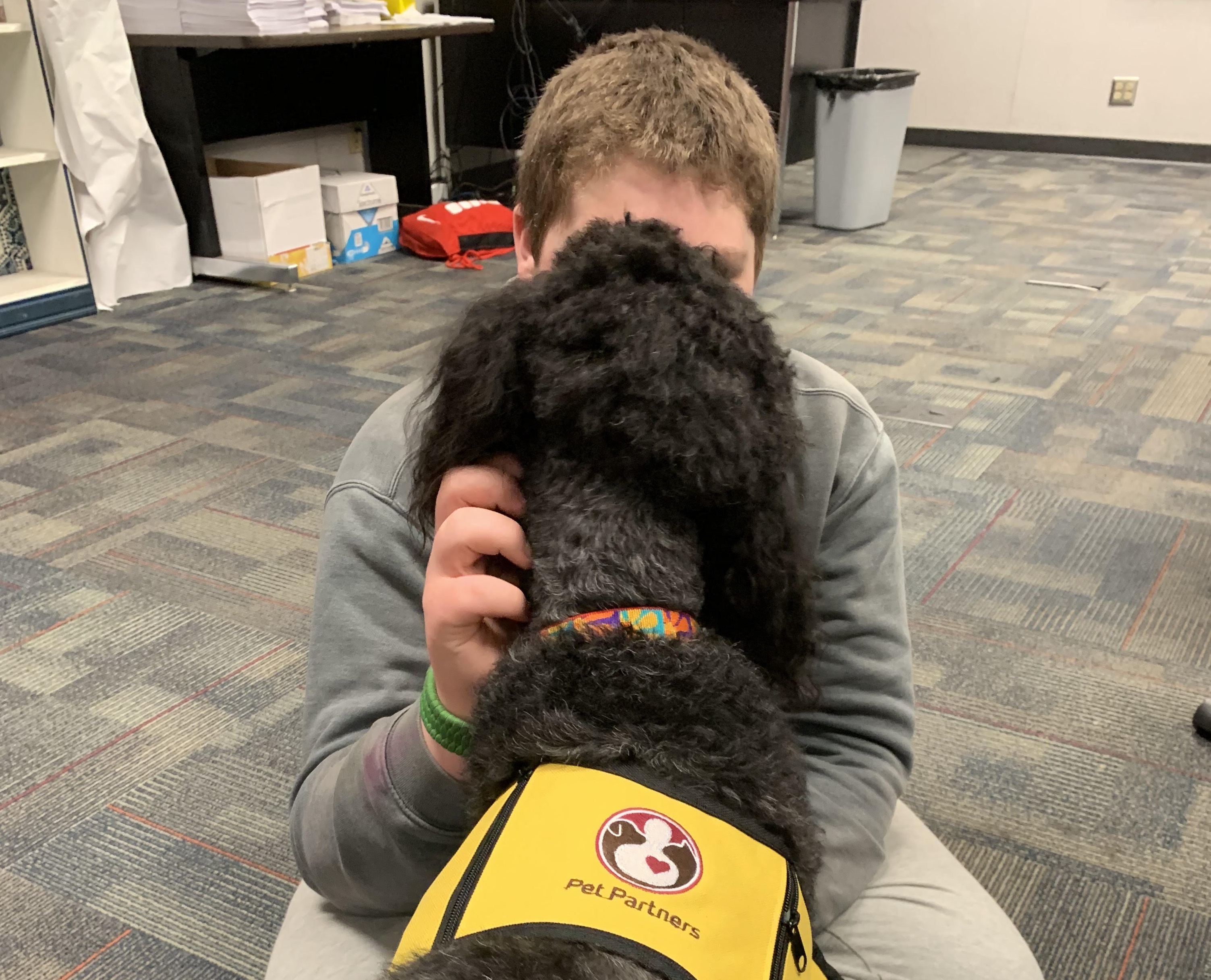 The school district has a dog training school that usually meets on an evening every other week for roughly an hour during the school year. Space is limited. New potentially interested teams will be put on a wait list for the next session if they express interest in-between current sessions.
Participants shall not miss more than two class sessions in a given period. It is too hard to get individuals caught up on curriculum that is missed.

Class sessions will usually be split between basic training with the dog trainer and time learning the basics of therapy work and tips to navigate the Pet Partners process.

All dogs in attendance are expected to be leashed and under control. Any dog that expresses aggression or any behaviors that would be detrimental or dangerous to the district, is automatically ineligible to participate in the district dog program. This will be determined by Troy Wright, Pam Marmo, and Niki Kuklenski as a collective team.

All dogs in attendance are expected to be current on rabies, flea prevention, regularly groomed and in generally recognized standards of care.

No chains, electronic corrective devices, or prong collars are allowed to be used on any participant dog.

Dogs who already have reliable obedience skills they can demonstrate, (Sit, stay, lay down, and come when called) may immediately join the therapy portion of training. At any time, past participants may attend the dog training portion to troubleshoot or sort any training issues.

Dog teams that are waiting to evaluate may choose to not attend dog school training. It should be noted that staying active will potentially be a part of being successful in their evaluation.
Once teams have completed the steps below, they are eligible for evaluation with a Pet Partners evaluator:
Completed dog school and or equivalent for basic obedience, socializing, and therapy work.

Obtained verification of current Rabies vaccination status. If it is needed, Nancy Williams will perform shots when she does the vet paperwork for evaluation. This must be pre-arranged with Nancy.

Completion of the online Pet Partners therapy handler course ($70 currently price may change). As long as a handler stays current, this is a one-time requirement.

Team Evaluation will be set up at MBSD if possible, but teams may also set up their own evaluation by checking the online Pet Partners calendar and signing up ($25-35).

After passing the evaluation with a Predictable or Complex rating, teams will complete the online paperwork with Pet Partners. Predictable ratings will have to reevaluate with Pet Partners prior to being on campus. All dogs must receive a complex rating to be eligible for the MBSD dog program. Complex ratings assure that the team will be able to handle the complexities of the school campus.

Once a team has received a letter of acceptance from Pet Partners,

they are accepted for two years. This letter should be submitted

to Troy Wright and will be kept on file.

Every two years, teams have to renew by being reevaluated.
Dogs should not be on campus without going through this process. One incident could jeopardize the dog program and potentially put both the district and dog owner in a liability situation. Team members are putting forth a significant effort, time and money to go through this process. Unknown dogs risk potential injury, damage, parasite issues, threats to registered dogs and more.