Give Your Child a HEAD START at the Nooksack Indian Tribe Head Start Program! We are now recruiting students ages 3 to 5 years for the 2022-23 school year.
Two Locations:
Deming Head Start @ 5018 Alder Street, Deming
Everson Head Start @ 6760 Mission Road, Everson
Child Services include:
Health Screenings
Dental Screenings
Nutritious Meals
Engaging Activities
Structured Schedule
Disabilities Services
Parent Services include:
Parent Activities
Parent Education
Community Resources
Fatherhood Activities
Family Activities
For more information, contact us at (360) 592-0141 or abrandland@nooksack-nsn.gov.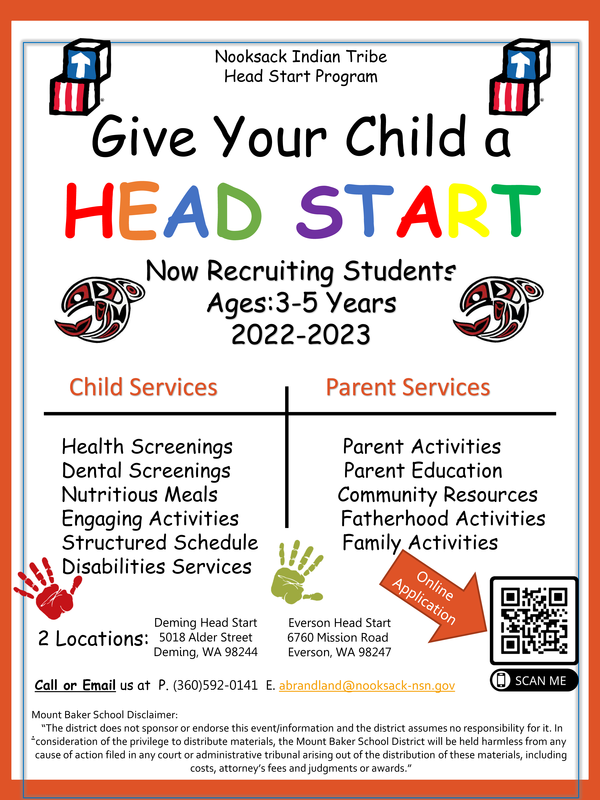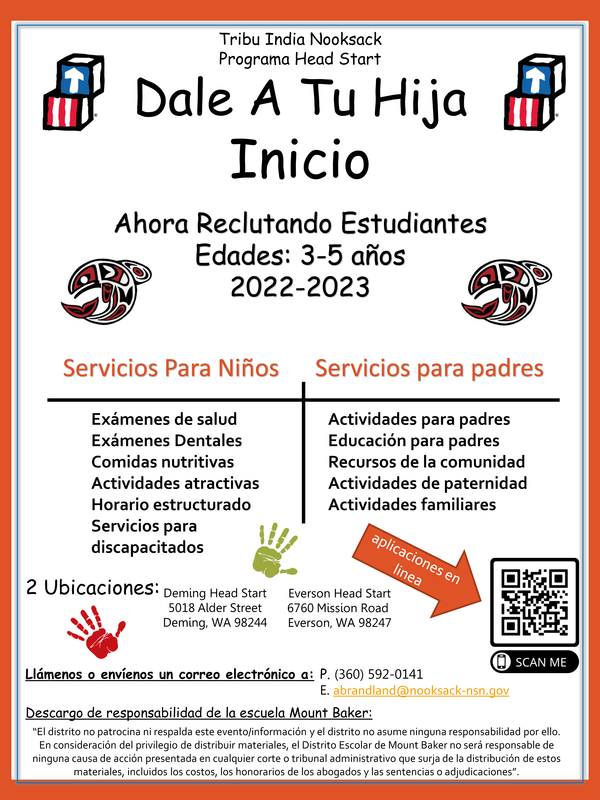 ---
Mount Baker School Disclaimer: The district does not sponsor or endorse this event/information and the district assumes no responsibility for it. In consideration of the privilege to distribute materials, the Mount Baker School District will be held harmless from any cause of action filed in any court or administrative tribunal arising out of the distribution of these materials, including costs, attorney's fees and judgments or awards.