WELCOME TO THE MOUNT BAKER SCHOOL DISTRICT
We would like to acknowledge that we gather on the ancestral homelands of the Coast Salish Peoples, specifically Nooksack and Lummi tribes, who have lived in the Salish Sea basin, throughout the San Juan Islands and the North Cascades watershed, from time immemorial.  On behalf of everyone here, we want to express our deepest respect and gratitude for our indigenous neighbors, the Nooksack and Lummi tribes, for their enduring care and protection of our shared lands and waterways.
Mount Baker School District  
   Land Acknowledgement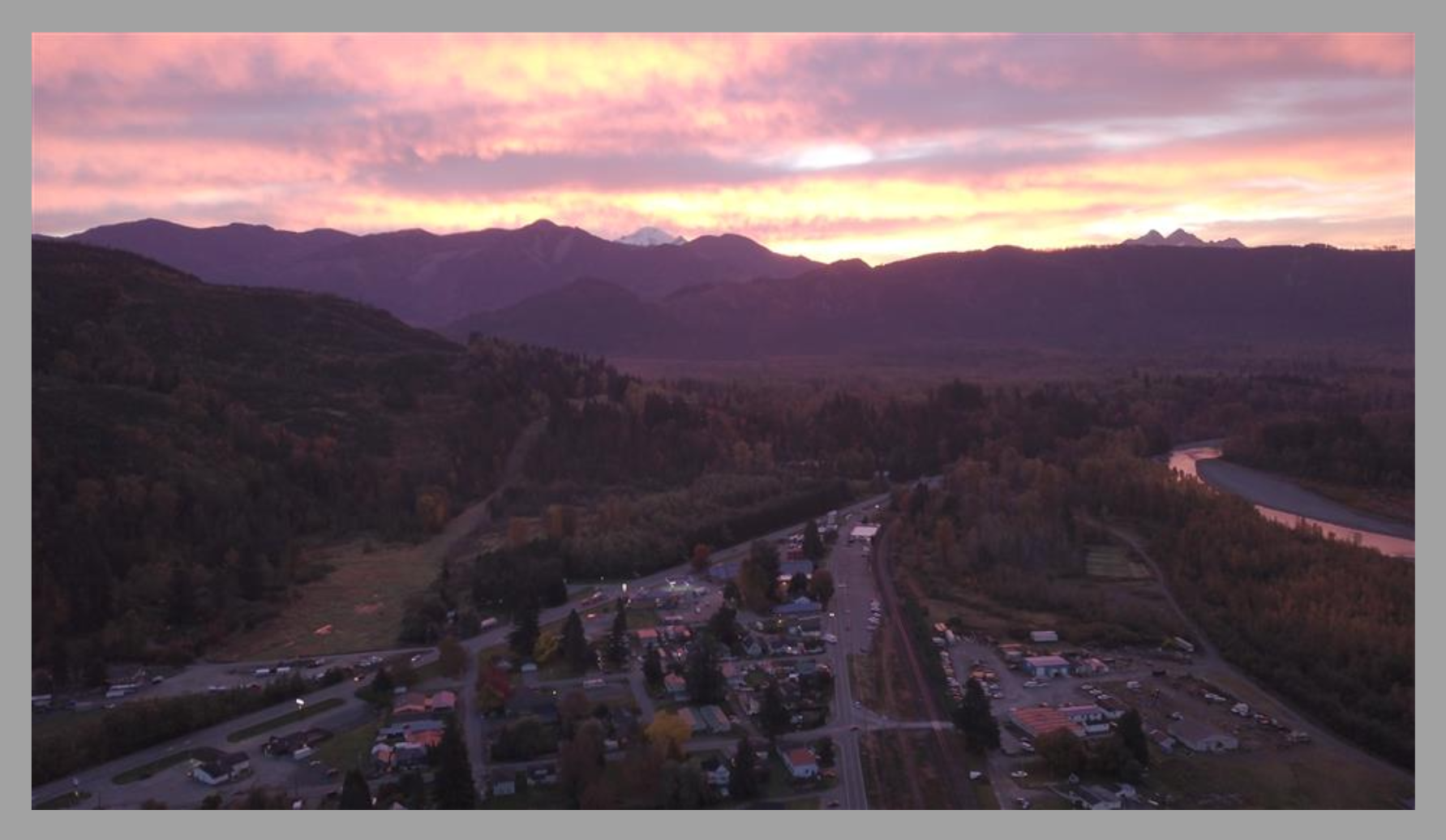 Deming, WA Sunrise (courtesy of Doug Lee)
DISTRICT MISSION & VISION
The Mount Baker School District, working with the community, will provide all students a strong educational foundation upon which they can build their futures as productive citizens of our changing world.
Mount Baker's strategic planning is based upon a vision of the outcomes we want for every Mount Baker student. Every Mount Baker School District Student will:
Acquire the academic basics of reading, writing, and mathematics;

Develop a well-rounded background in other core subjects including, but not limited to, the arts, social studies, science, physical education, foreign language, vocational-technical areas, and basic life skills;

Be able to think critically and creatively, solve problems, and will communicate effectively;

Learn to work effectively as individuals and as group members, and develop self-confidence, self-discipline, and respect for others;

Recognize the contributions of a wide variety of individuals, groups, and cultures;

Demonstrate civic responsibility; and

Be prepared to pursue their selected field of study or work following high school graduation.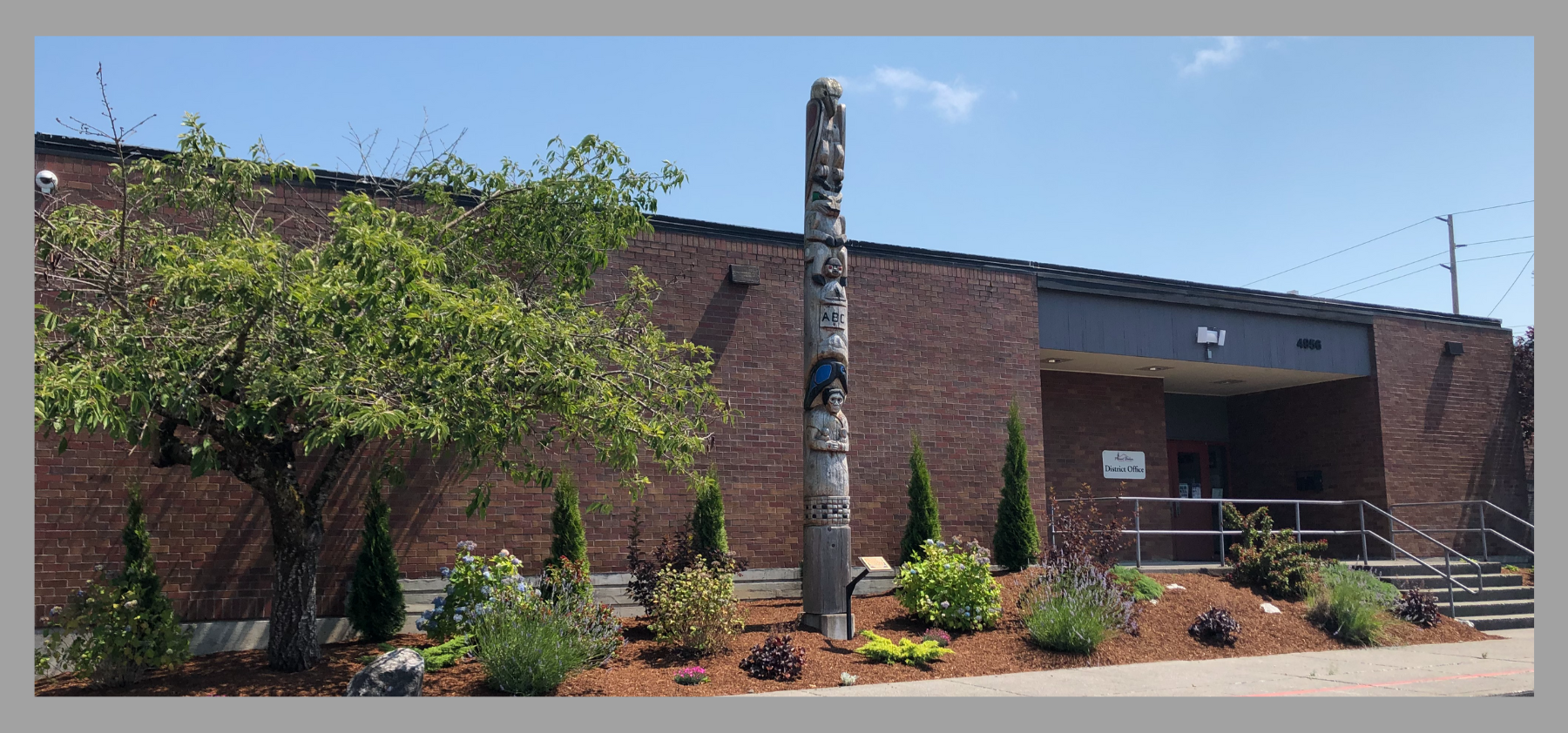 Why PRIDE? Several years ago, Mount Baker student-leaders were asked what it meant to be a Mount Baker student. From their responses, the Mount Baker "PRIDE" statement was created.
Performance through preparation means attending school regularly, being on-task and completing work (including missing work when absent), participating in class by asking questions and communicating with teachers, setting goals, and believing that effort in school will improve a student's future.

Respect means that students can avoid conflicts with others while helping to peacefully solve conflicts around them through communication. Students show respect and appreciation for staff and peers by respecting the feelings of others. Students' behaviors are rational, respectful, and contribute to building an atmosphere where everyone is welcome.

Integrity means that students do what they say they will do, honestly, while taking responsibility for their actions. They follow through and complete their own work. They stand up for what is right and speak the truth. They remain calm when criticized or provoked.

Determination means that students try hard, even after experiencing failure. They value class time. They recover from setbacks, completing challenges despite obstacles. They use critical feedback to their advantage and seek to improve who they are and what they do.

Excellence through Effort means that students are enthusiastic and eager to learn new things. They attempt to master new skills and topics on their own and can complete assignments without constant supervision. They demonstrate motivation and go beyond what is expected of them.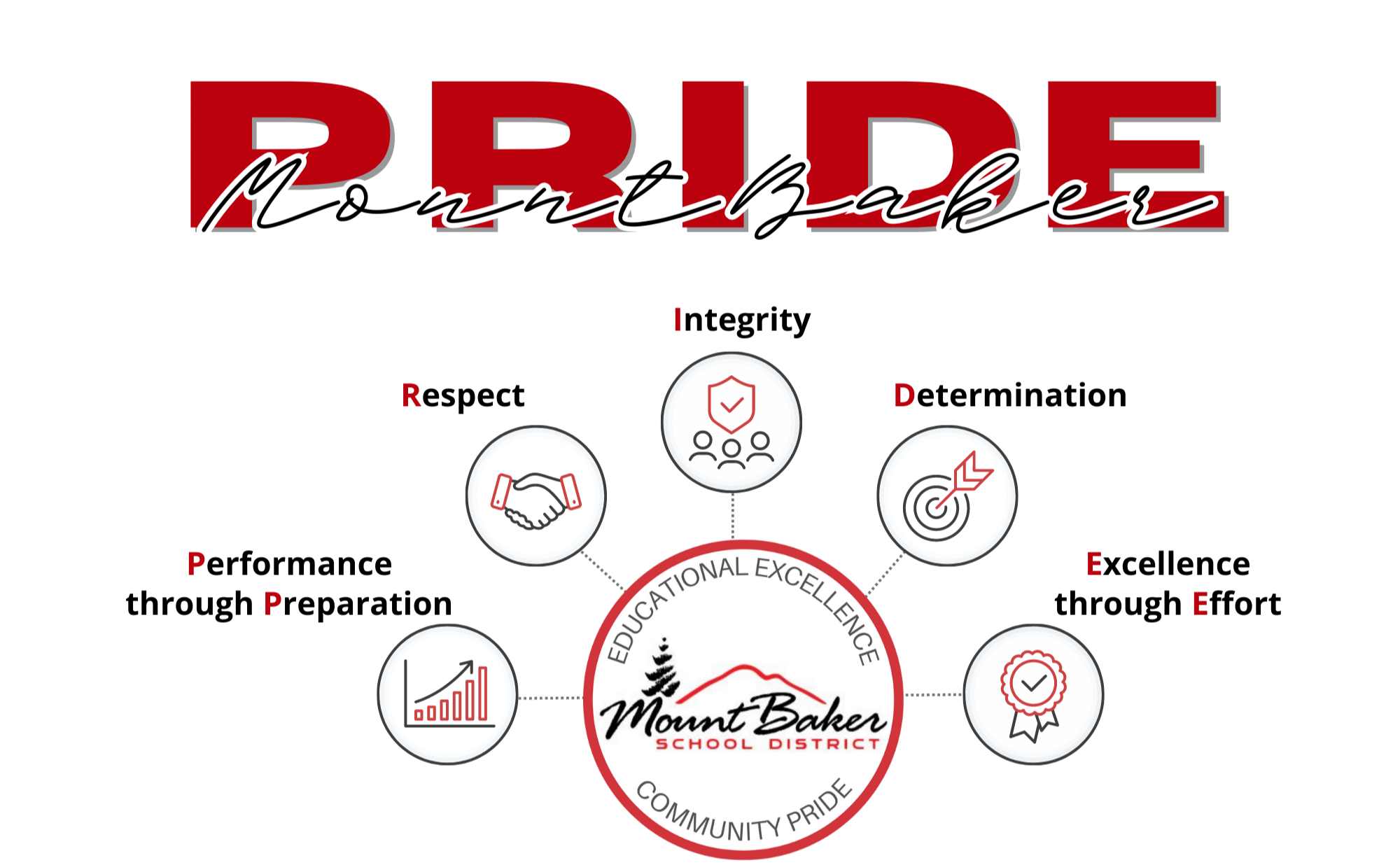 The Mount Baker School District is located in Eastern Whatcom County in Northwest Washington State. This also includes the Mount Baker ski area, which is located in the Mount Baker National Forest on the edge of the Mount Baker wilderness area. In addition to the incredible scenery, residents enjoy many outdoor activities including mountain climbing, hiking, fishing, boating, and water and snow skiing.
The school district encompasses 622 square miles and includes the Acme, Kendall, Nugents Corner, Glenhaven, Van Zandt, Glacier, and Maple Falls communities. The district is almost entirely rural, and the economy is based primarily upon forestry and agriculture.
The Mount Baker School District serves a diverse population of students, from preschool through grade twelve. There are three elementary schools, one junior high school (grades 7 and 8), and a four-year high school.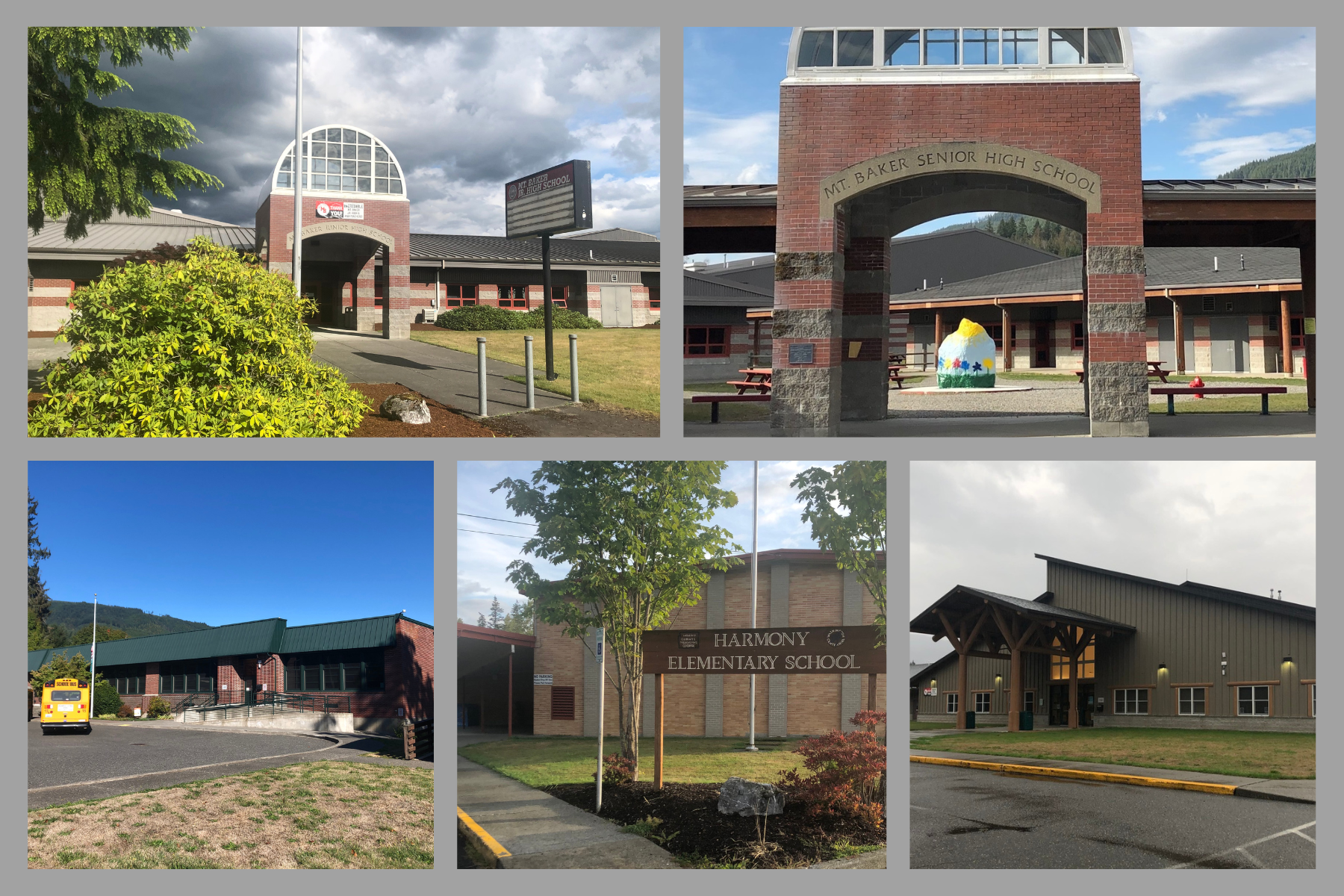 Mount Baker Schools