WELCOME TO THE MOUNT BAKER SCHOOL DISTRICT
DISTRICT MISSION & VISION
The Mount Baker School District, working with the community, will provide all students a strong educational foundation upon which they can build their futures as productive citizens of our changing world.
Mount Baker's strategic planning is based upon a vision of the outcomes we want for every Mount Baker student. Every Mount Baker School District Student will:
Acquire the academic basics of reading, writing, and mathematics;

Develop a well-rounded background in other core subjects including, but not limited to, the arts, social studies, science, physical education, foreign language, vocational-technical areas, and basic life skills;

Be able to think critically and creatively, solve problems, and will communicate effectively;

Learn to work effectively as individuals and as group members, and develop self-confidence, self-discipline, and respect for others;

Recognize the contributions of a wide variety of individuals, groups,
and cultures;

Demonstrate civic responsibility; and

Be prepared to pursue their selected field of study or work following high school graduation.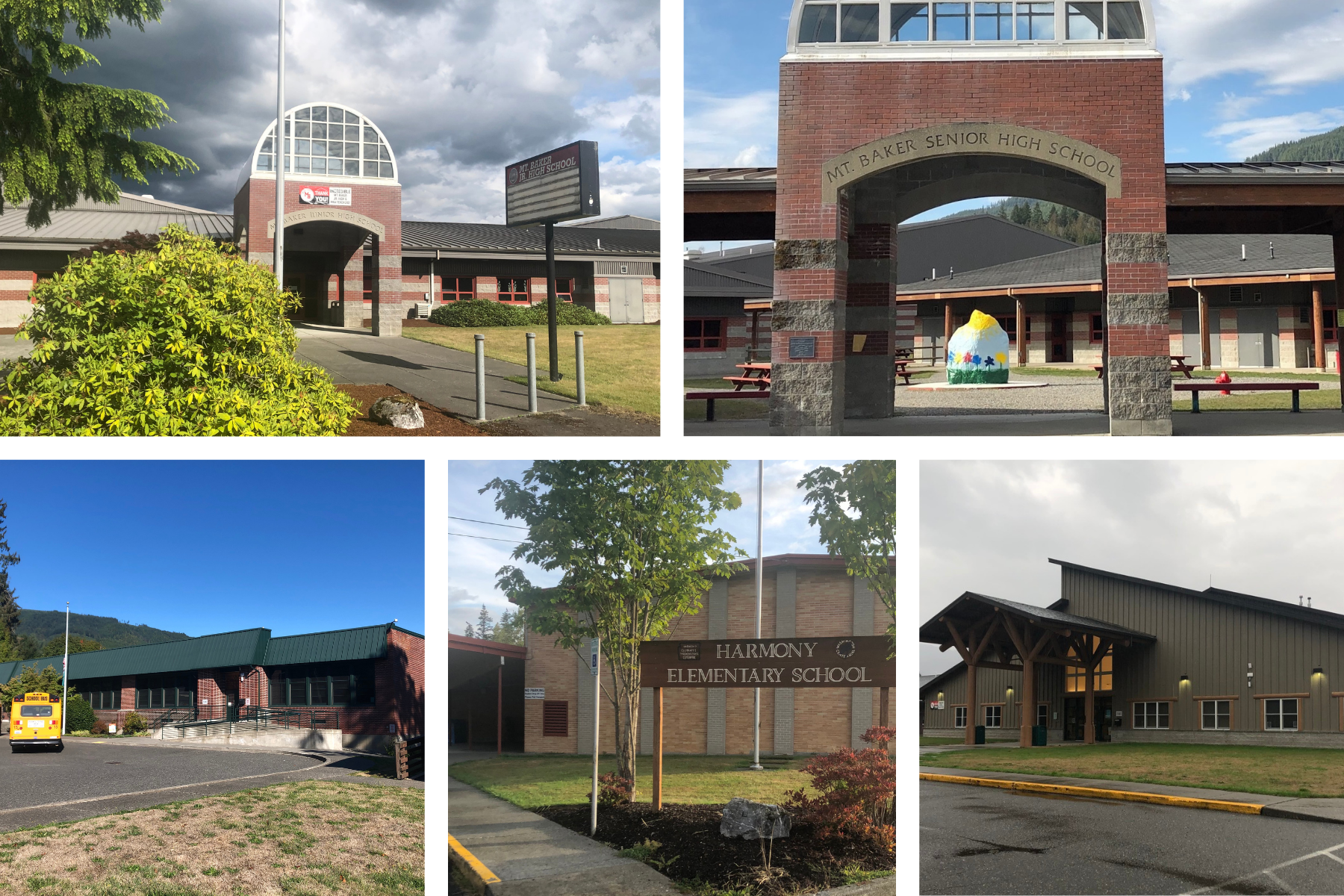 We would like to acknowledge that we gather on the ancestral homelands of the Coast Salish Peoples, specifically Nooksack and Lummi tribes, who have lived in the Salish Sea basin, throughout the San Juan Islands and the North Cascades watershed, from time immemorial.
On behalf of everyone here, we want to express our deepest respect and gratitude for our indigenous neighbors, the Nooksack and Lummi tribes, for their enduring care and protection of our shared lands and waterways.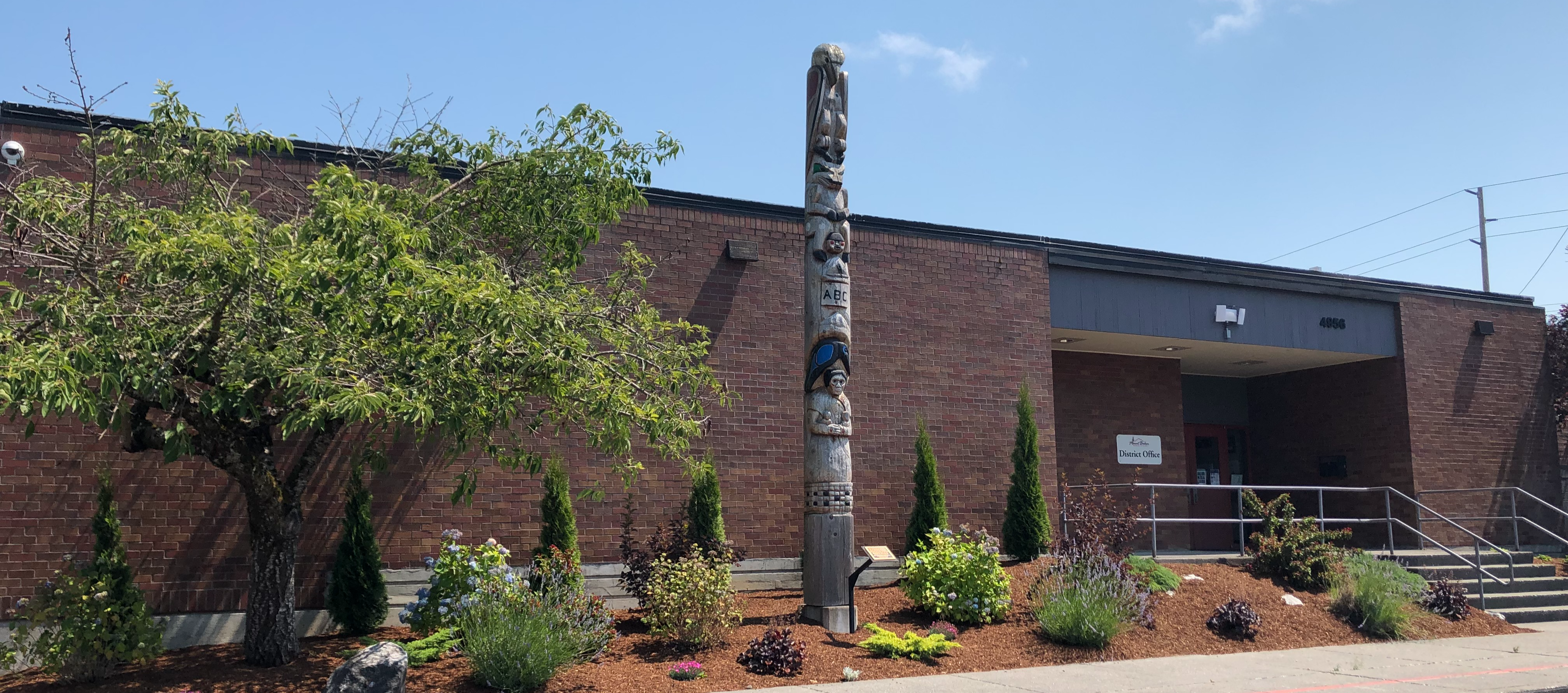 The Mount Baker School District is located in Eastern Whatcom County in Northwest Washington State. This also includes the Mount Baker ski area, which is located in the Mount Baker National Forest on the edge of the Mount Baker wilderness area. In addition to the incredible scenery, residents enjoy many outdoor activities including mountain climbing, hiking, fishing, boating, and water and snow skiing.
The school district encompasses 622 square miles and includes the Acme, Kendall, Nugents Corner, Glenhaven, Van Zandt, Glacier, and Maple Falls communities. The district is almost entirely rural, and the economy is based primarily upon forestry and agriculture.
The Mount Baker School District serves a diverse population of students, from preschool through grade twelve. There are three elementary schools, one junior high school (grades 7 and 8), and a four-year high school.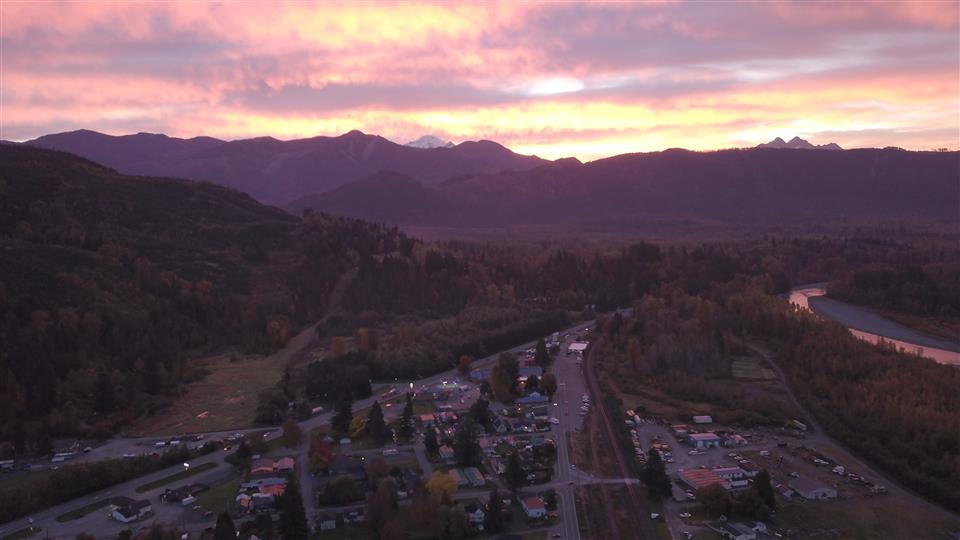 Deming, WA Sunrise (courtesy of Doug Lee)