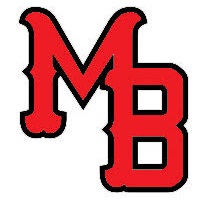 Mount Baker Athletics
MASK MANDATES FOR ATHLETIC EVENTS
Mount Baker Nation,
As we are in the middle of our fall sports season, this is a reminder about mask mandates. As the state has their mandates for masking, individual schools may have stricter mandates and/or guidelines that fans must abide by. Mount Baker requires the following:
For outdoor events: up to 499 fans, no masks are required; over 500 fans, masks are required. Athletes, coaches, and officials are exempt from wearing a mask. Everyone else in attendance is required to wear a mask.

For indoor events: only athletes actively playing are not required to wear masks. Everyone else in attendance is required to wear a mask.
Other schools may require wearing a mask. Please respect their guidelines and mask up if required. Please respect these guidelines and mask up.
In order to give our student/athletes the opportunity to compete, please follow these guidelines. View the links below for more information on mask mandates for athletic events:
WA Secretary of Health's Mask Order
Sporting Activities, Fitness, and Training Guidance during COVID-19 | WA DOH
Mask Mandate for Extracurricular Activities | WIAA
Respectfully,
Coach Ron Lepper
REGISTER FOR ATHLETICS | FINAL FORMS
Visit Final Forms to register for MBSD Athletics; follow the prompts to:
create your account

create your students

sign your forms
Final Forms Registration Instructions - detailed instructions for registering in athletics.
NOTICE: All students who come onto campus for sports-related activities must be in compliance with their immunizations per the Washington State Department of Health. If you are unsure about your compliance status, please contact your school's registrar.
We are very excited to announce that the Mount Baker Athletic Department has partnered with Final Forms, an online forms and data management service. Final Forms allows you to complete and sign athletic participation forms for your students. The most exciting news is that Final Forms saves data from season-to-season and year-to-year, meaning that you will never need to enter the same information twice! Final Forms also pre-populates information wherever possible, for each of your students, saving you time.
You may review your data at any time to verify it is current.

You will be required to sign your forms once per year and after any update.

If you require any support during the process, scroll to the page bottom on the Final Forms website and click "User Support."
We are asking that ALL parents of athletes use Final Forms. Thank you for your assistance in streamlining our paperwork processes at Mount Baker.