MBSD STRATEGIC PLAN 2020-2025
Exhibit A, Board Resolution No. 20/21:9
MOUNT BAKER SCHOOL DISTRICT MISSION & VISION
Our Mission: The Mount Baker School District, working with the community, will provide all students a strong educational foundation upon which they can build their futures as productive citizens of our changing world. Mount Baker's strategic planning is based upon a vision of the outcomes we want for every Mount Baker student.
Every Mount Baker School District Student will:
Acquire the academic basics of reading, writing, and mathematics;

Develop a well-rounded background in other core subjects including, but not limited to, the arts, social studies, science, physical education, foreign language, vocational-technical areas, and basic life skills;

Be able to think critically and creatively, solve problems, and will communicate effectively;

Learn to work effectively as individuals and as group members, and develop self-confidence, self-discipline, and respect for others;

Recognize the contributions of a wide variety of individuals, groups, and cultures;

Demonstrate civic responsibility; and

Be prepared to pursue their selected field of study or work following high school graduation.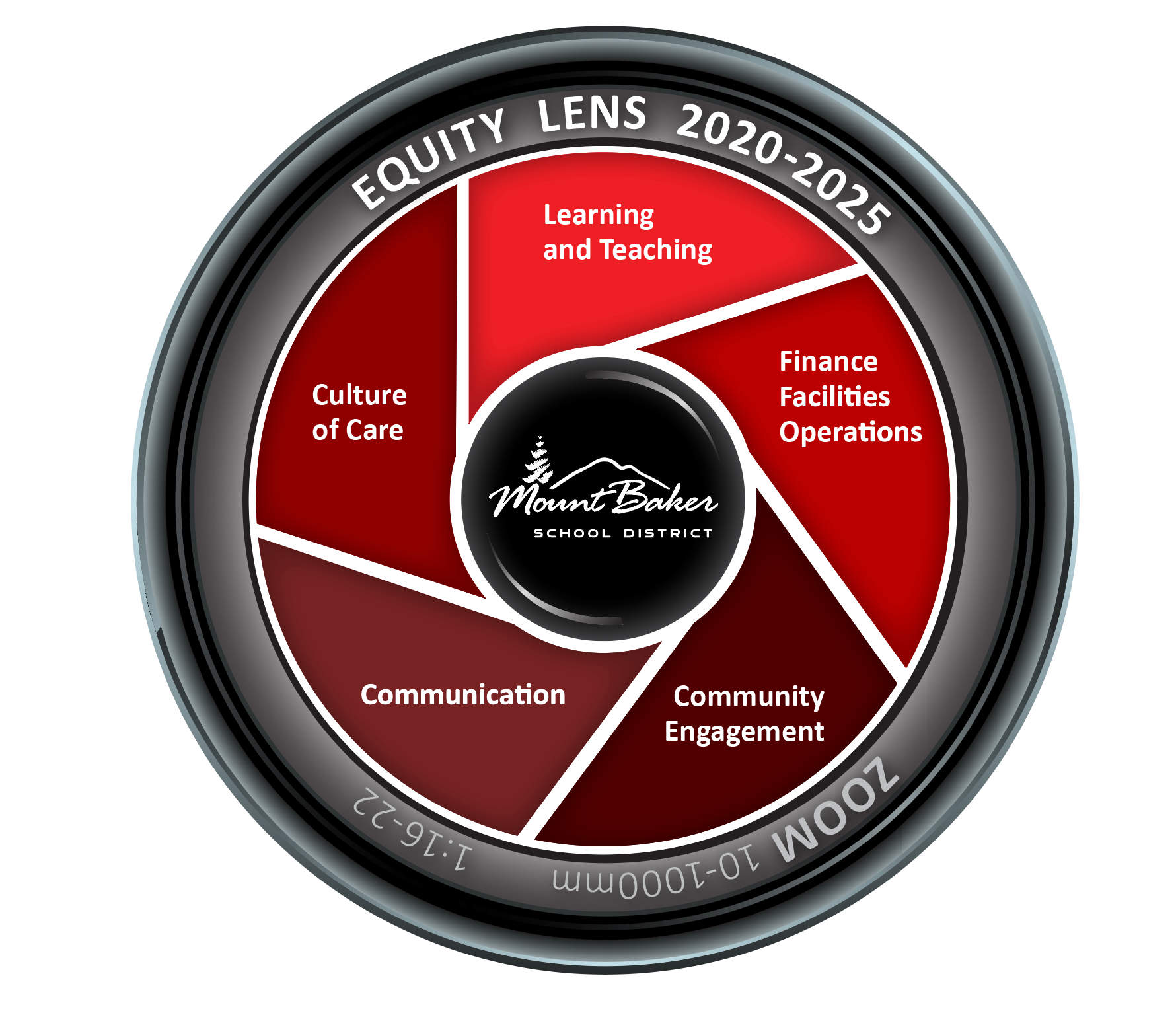 MOUNT BAKER SCHOOL DISTRICT STRATEGIC PLAN: 2020 THROUGH 2025
GOAL 1: LEARNING AND TEACHING. Leverage the power of the Mount Baker community; including people, natural resources and rich local history to engage, equip and empower students with skills needed to impact and strengthen local, regional, and global communities.

GOAL 2: FINANCE, FACILITIES, OPERATIONS. Maximize the student learning environment by accessing transparent and financially sustainable opportunities that are innovative and equitable for all students.

GOAL 3: CULTURE OF CARE. Actively foster a culture of care in which all students are supported, respected, and provided resources necessary for success.

GOAL 4: COMMUNICATION. Provide timely, reliable, and responsive information to strengthen connections between families, students, staff, and community.

GOAL 5: COMMUNITY ENGAGEMENT (FAMILY, STUDENT, COMMUNITY). Establish and cultivate strong bonds with our Mount Baker community while honoring diverse family cultures to enrich the educational program.