On Saturday, May 21, the East Whatcom Regional Resource Center (EWRRC) will transform into a healthcare center, offering community members free health, vision, and dental services at the Catherine Mahaffey East Whatcom Wellness Fair.
Local providers - including PeaceHealth, Sea Mar Community Health Centers, and many others - have come together to offer multiple free services and resources to the community. There will be entertainment, lunch and snacks available, and activities specific to children, elders, and folks of all stages and ages of health.
This event honors the late Catherine Mahaffey, a community member invested in the health and wellbeing of her community, this event will bring much needed health services to the region free of cost.
When: Saturday, May 21, 2022, 10:00 AM-6:00 PM
Where: EWRRC, 8251 Kendall Road, Maple Falls 98266
Who: All East Whatcom community members. Individuals interested in receiving basic medical screenings, dental procedures, vision checks, and other services and activities are asked to RSVP by visiting Oppco.org or calling (360) 599-3944.
Available Services & Activities:
Well-Child Check Ups
Sports Physicals
Adult General Health Screenings
Blood Pressure
Blood Sugar Testing
Vision Screening
Dental Screening - there is a waitlist, call (360) 599-3944 for more information
Youth Bike Safety Course
Nooksack Storytelling with Tamara Cooper-Woodrich
Free resources, education, and giveaways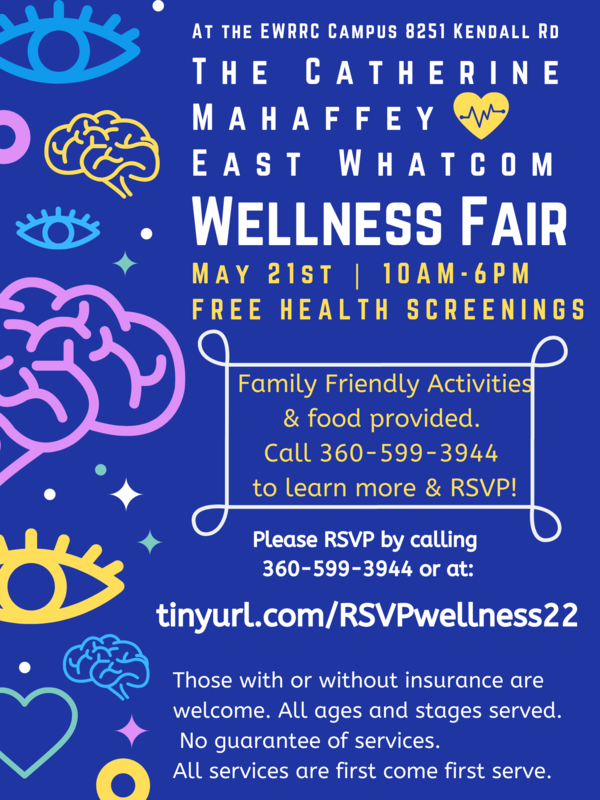 ---
Mount Baker School Disclaimer: The district does not sponsor or endorse this event/information and the district assumes no responsibility for it. In consideration of the privilege to distribute materials, the Mount Baker School District will be held harmless from any cause of action filed in any court or administrative tribunal arising out of the distribution of these materials, including costs, attorney's fees and judgments or awards.