Congratulations to the Mount Baker students at Senior Honors Night. Students were presented with awards, honors, and scholarships they worked very hard to earn. Go Baker!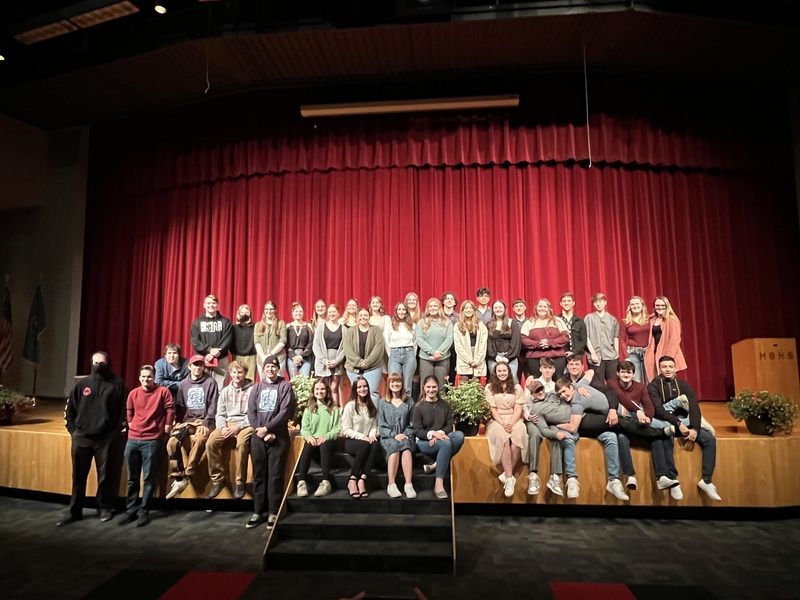 Mount Baker Scholarship Foundation recipients.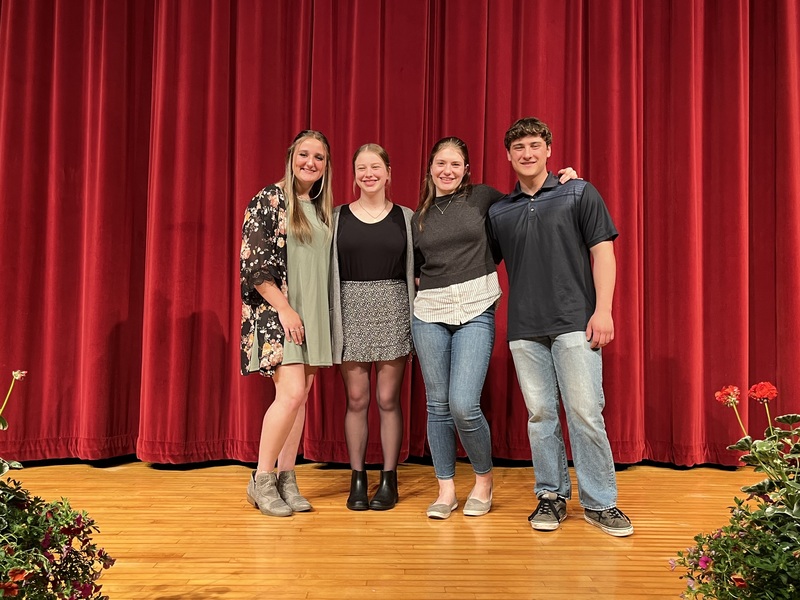 FFA scholarship recipients (L to R): Kerianna Cook, Camyrn Jewell, Emma Cook, and Collin Fayvro.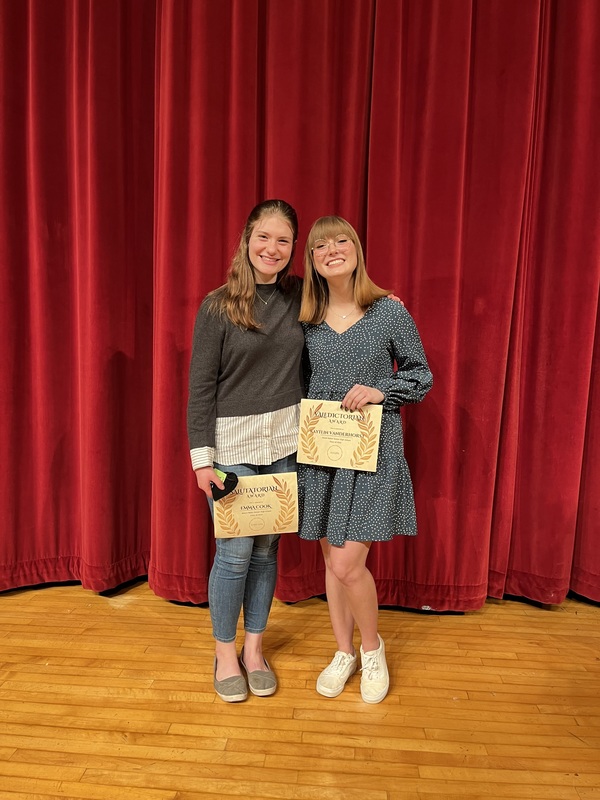 Salutatorian Emma Cook (L) and Valedictorian Kaytlin Vanderhorst (R).