Van Zandt Community Hall
FAMILY GAME NIGHT
Saturdays, September 10th - November 5th
6:00-9:00 PM
Van Zandt Hall | 4106 Valley Hwy, Deming


Bring your own game or cards
Bring your own snacks and drinks
Play with family or join a game with neighbors
Everyone is invited to join!
Game night is a free event sponsored by the South Fork Valley Community Association in conjunction with the Whatcom Community Foundation. Donations for the upkeep and improvement of the Van Zandt Community Hall are greatly appreciated. More information: infotasouthforkvaliev.org.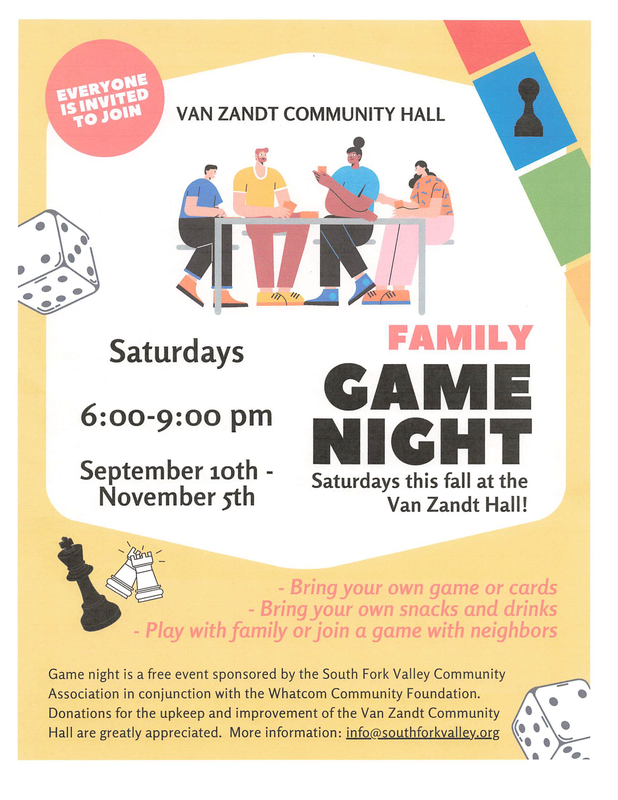 ---
Mount Baker School Disclaimer: The district does not sponsor or endorse this event/information and the district assumes no responsibility for it. In consideration of the privilege to distribute materials, the Mount Baker School District will be held harmless from any cause of action filed in any court or administrative tribunal arising out of the distribution of these materials, including costs, attorney's fees and judgments or awards.