Congratulations to School Board Member Abby Yates for being in the Whatcom Young Professionals Top 7 Under 40 for 2022! Thank you all for you dedication and service to our community!
Celebrate at the Top 7 Under 40 event on Thursday, October 20. Visit bellingham.com to get your tickets.
Learn more about Abby Yates and the rest of the Mount Baker School Board at https://www.mtbaker.wednet.edu/o/mount-baker/page/board-of-directors.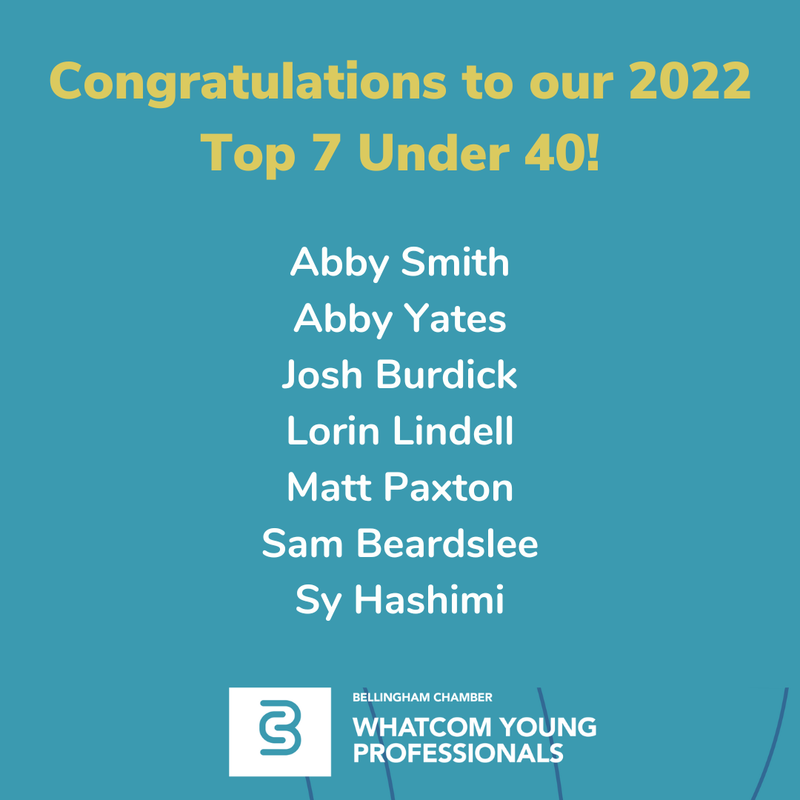 ---
Mount Baker School Disclaimer: The district does not sponsor or endorse this event/information and the district assumes no responsibility for it. In consideration of the privilege to distribute materials, the Mount Baker School District will be held harmless from any cause of action filed in any court or administrative tribunal arising out of the distribution of these materials, including costs, attorney's fees and judgments or awards.