Cavaliers North County Lacrosse will begin playing in Spring 2023! For co-ed players in grades K-12:
Grades K-2 Cost: $125 (tournament fees included)
Grades 3-6 Cost: Cost: $275 (tournament fees included)
Grades 7-8 Cost: $325 (tournament fees included)
High School Cost: $600 (uniforms included)
Only $50 deposit ($130 non-refundable uniform deposit for High School). Payment plan and fundraising available.
We will be offering a new player informational and interactive clinic (sticks provided) during the info meeting for any athletes that want to join:
Location: Christ Fellowship Church, 1208 E Main Street, Everson, WA 98247
Date & Time: December 4, 2022 @ 2:00 PM
For more information or to register, visit www.nclacrosse.club/spring.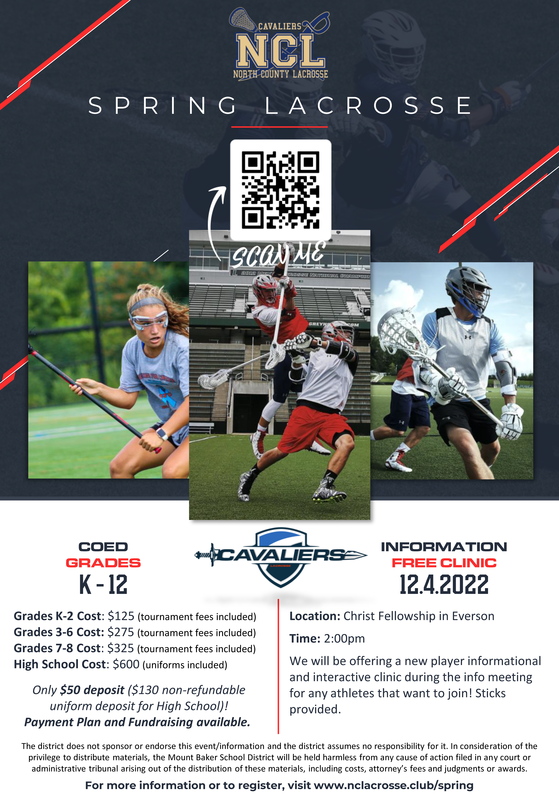 ---
Mount Baker School Disclaimer: The district does not sponsor or endorse this event/information and the district assumes no responsibility for it. In consideration of the privilege to distribute materials, the Mount Baker School District will be held harmless from any cause of action filed in any court or administrative tribunal arising out of the distribution of these materials, including costs, attorney's fees and judgments or awards.