Bellingham Coding + Robotics Club Summer Camp 2022 offers in-person summer camps for ages 7-12, featuring:
Robotics
Rockets & Drones
LEGO Robotics Camp
Code Breakers & Game Makers
And so much more!
Camp locations are in Fairhaven, Skagit, and North Whatcom.
Visit bellinghamcodingclub.com or call (360) 389-5747 for more information.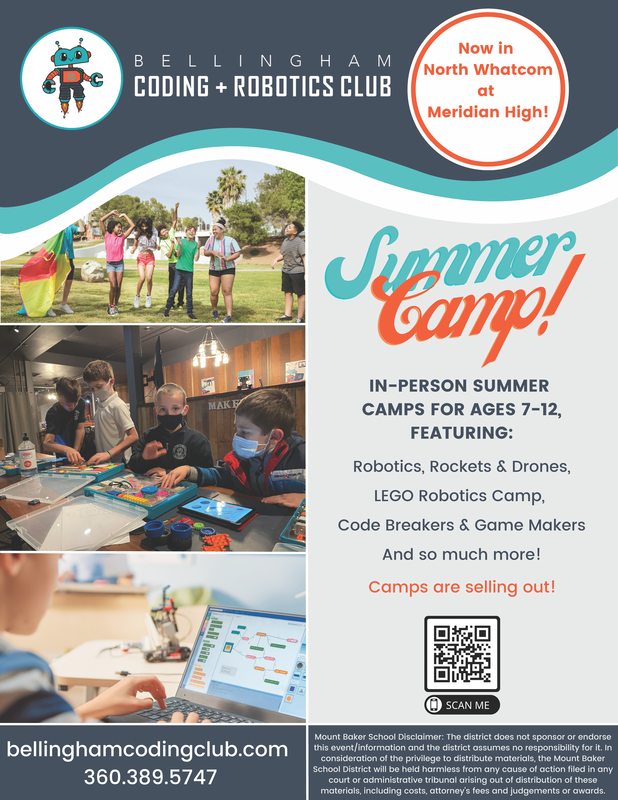 Mount Baker School Disclaimer: The district does not sponsor or endorse this event/information and the district assumes no responsibility for it. In consideration of the privilege to distribute materials, the Mount Baker School District will be held harmless from any cause of action filed in any court or administrative tribunal arising out of the distribution of these materials, including costs, attorney's fees and judgments or awards.