MBYAA Youth Recreational Soccer Registration NOW OPEN
Who: Boys and Girls
Ages: 5-14 years
Registration open: Now through March 24, 2023*
Spring Season dates: April 15 - June 3, 2023
Cost: Under 6-7 $75, Under 8 and up $90 ($10 late fee March 1st-24th)
REGISTER online at https://whatcomsoccer.com/youth-soccer/.
A few scholarships may be available by contacting mbyaasports@gmail.com for more information.
*Registration is on an as space is available basis so be sure to sign up early!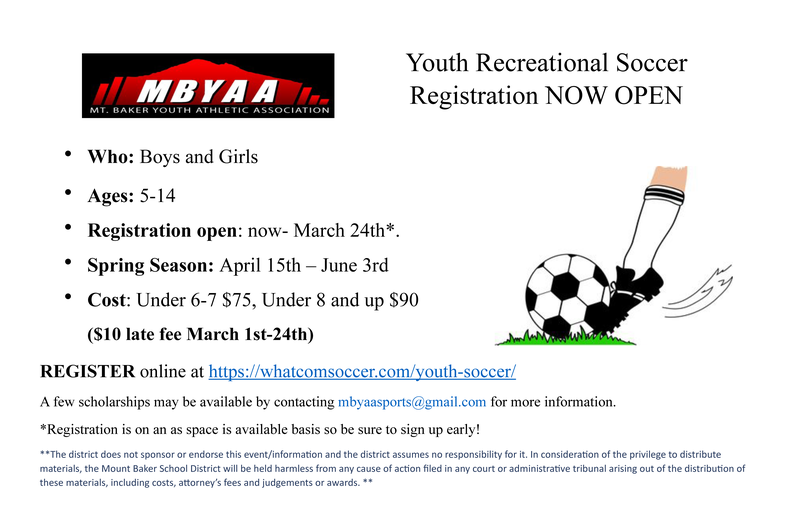 ---
Mount Baker School Disclaimer: The district does not sponsor or endorse this event/information and the district assumes no responsibility for it. In consideration of the privilege to distribute materials, the Mount Baker School District will be held harmless from any cause of action filed in any court or administrative tribunal arising out of the distribution of these materials, including costs, attorney's fees and judgments or awards.