UPDATE - This event has been cancelled; we will post when it is rescheduled. We apologize for the inconvenience!
You're invited to an Open House event for K-3rd grade Girl Scouts!
This free event will be hosted on Monday, October 24th at 4:00 PM in Room 11 at Harmony Elementary.
This is an opportunity to learn more about Girl Scouts and meet other families and youth at Harmony Elementary who want to start a troop. There will be activities for youth and information for parents, and we will plan for what you would like your troop to look like.
We will meet in the Gym and head to Room 11 from there. All prospective Girl Scouts and their families are invited - feel free to invite a friend! Attendance at the open house will result in a FREE annual membership.
Hope to see you there!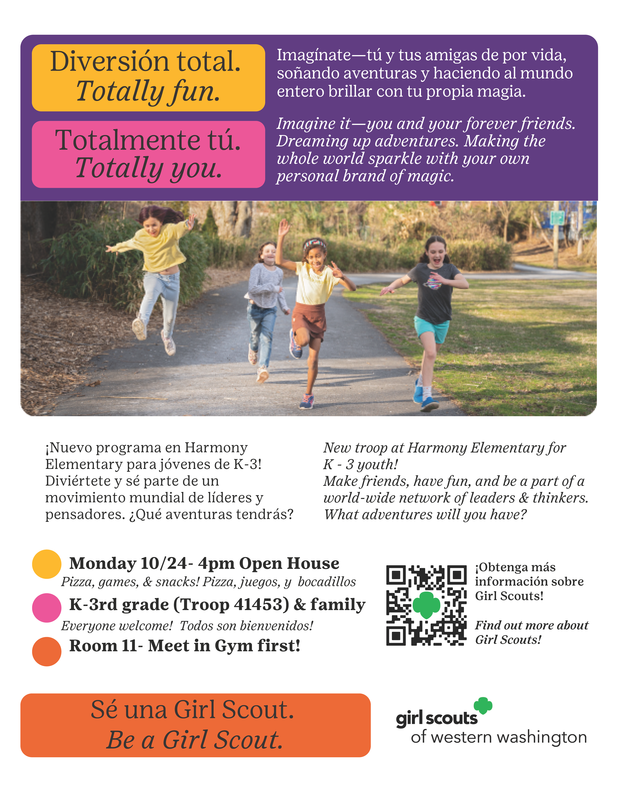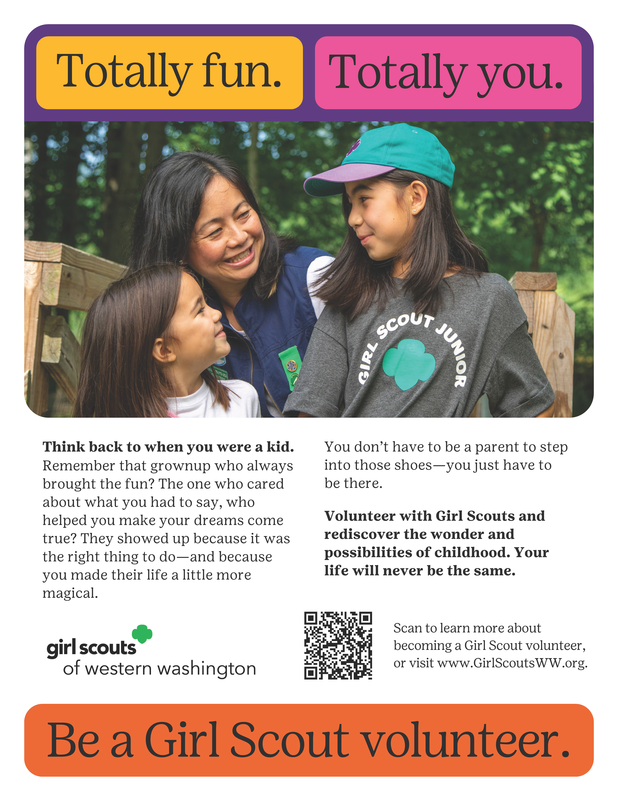 ---
Mount Baker School Disclaimer: The district does not sponsor or endorse this event/information and the district assumes no responsibility for it. In consideration of the privilege to distribute materials, the Mount Baker School District will be held harmless from any cause of action filed in any court or administrative tribunal arising out of the distribution of these materials, including costs, attorney's fees and judgments or awards.